Spring Decor Ideas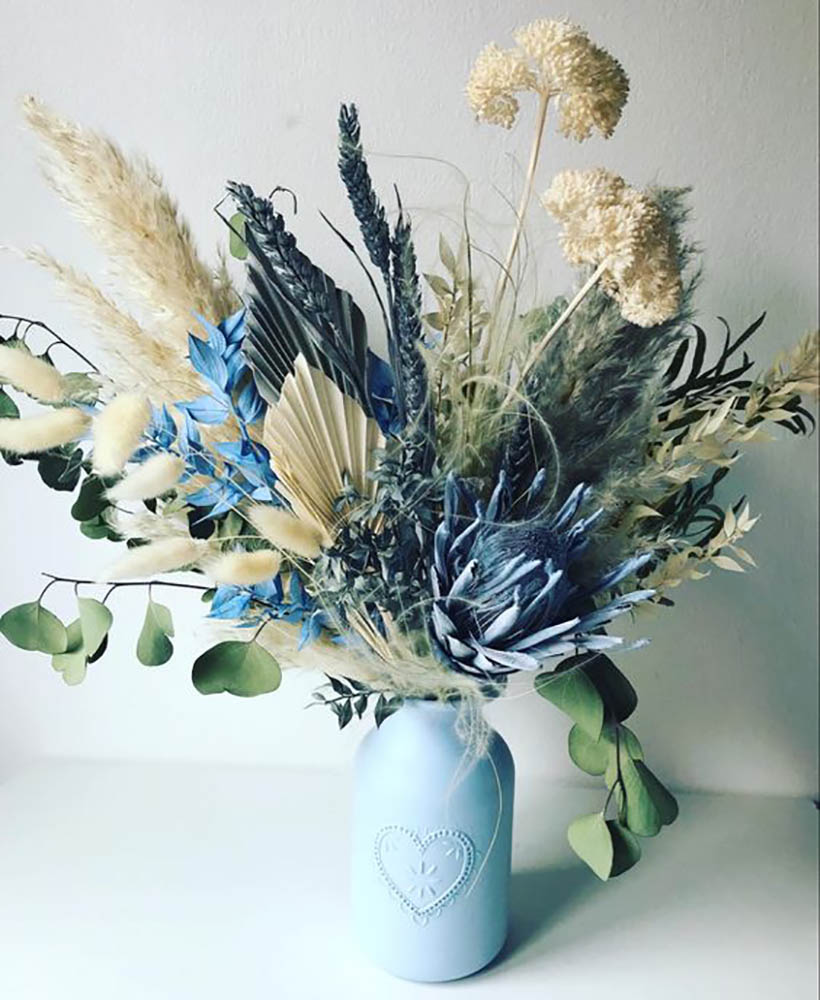 Spring is here – YAY! I looooove when the weather starts to get more warm and the sun starts shining. It automatically puts me in SUCH a good mood – plus it means wedding season is here! Spring is a really popular time for weddings and with so much coming into bloom there are so many fun decor options for a Spring wedding. 
I am a big believer that you don't have to follow the colour schemes for your time of year. You know the whole pinks and blushes in summer, oranges in fall, etc. I think you can use any sort of colour scheme you like regardless of when you're getting married. Spring is no exception to that. That being said it is fun to bring in those bright pops of colour while still staying on trend. Here are a few fun ways you can have a Spring themed wedding while still staying original and trendy!
Dried Floral with Accent of Colour
It is obviously not a secret that dried floral is becoming extremely popular and being incorporated more and more into wedding designs. To add a touch of Spring to a dried floral design add in a few pops of colour. I think it looks best when you stick to one colour and have it come out in different tones and textures in your floral piece. It doesn't have to be overwhelming but just enough to catch eyes! Here a few photos of some gorgeous coloured dried floral:
Potted Plants and Terracotta
Terracotta colours have become increasingly popular in weddings! I think this is such a gorgy colour to incorporate into your Spring wedding design! If you are a huge greenery lover this would be a great trend for you! Incorporate potted plants into your wedding design using terracotta vases. You can also use pieces of terracotta pottery in your wedding stationery. The options are endless!
Yellow Pops
Yellow is a colour that is popping up more and more! Honestly it looks great in wedding designs (and that is coming from someone who has said I hate the colour yellow!!). I can't not love the look of yellow in wedding designs. It brings in such a light, sunshine feeling and I think that is something we could all use more of after this past year! Using it in your florals creates an eye capturing look and looks wonderful in more wild yet minimal arrangements. Take a look for some yellow inspo: