Let's Talk Invitations: Paper Types & Printing Options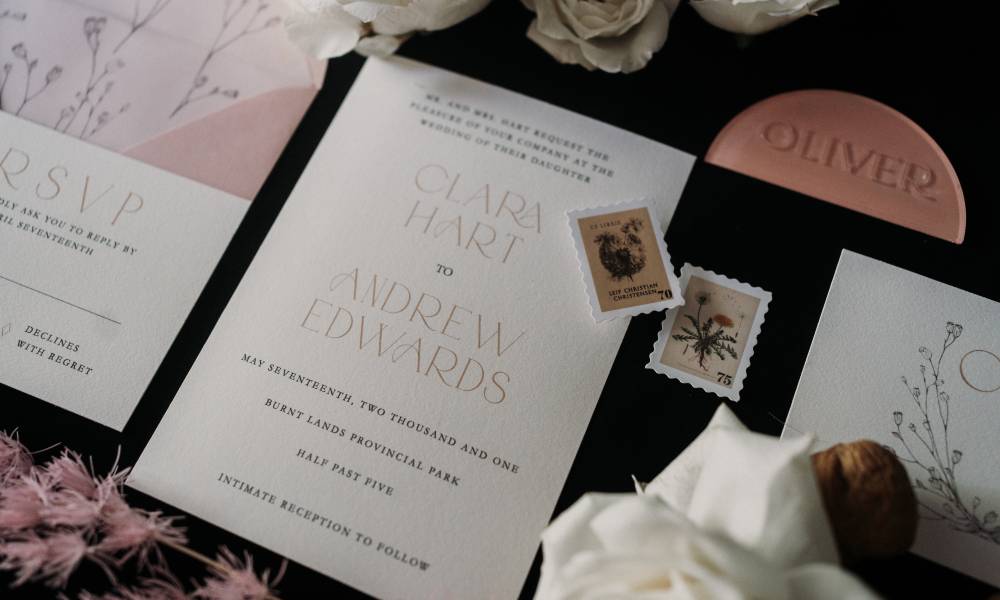 When it comes to your invitations it can feel like there are endless options and that you aren't really sure what option is which. We are here to break it all down for you from types of paper to the variety of invite types.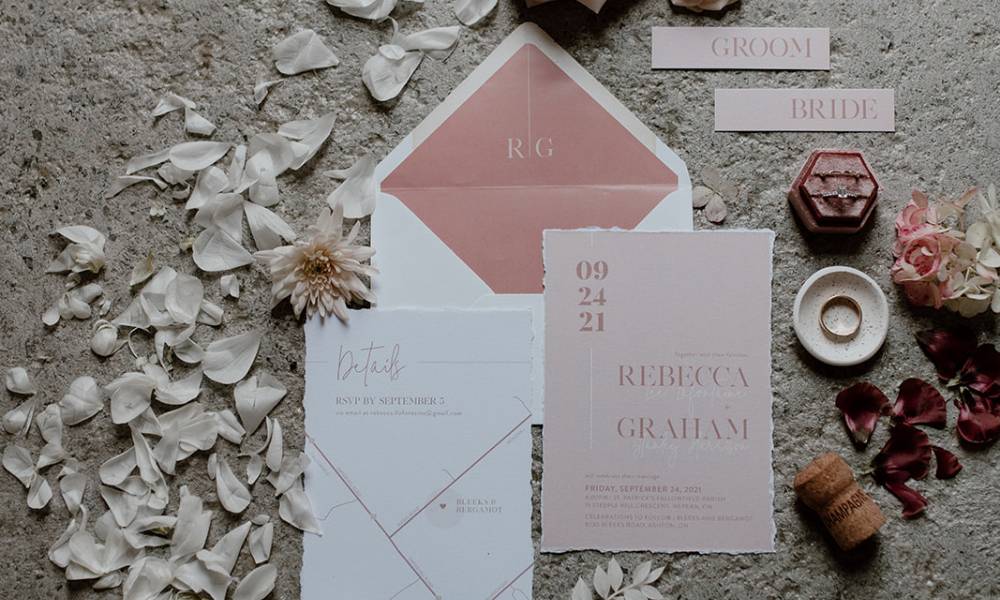 Paper Types
Cardstock
Most wedding stationery should be printed on card stock including your invitations. Card stock is a thicker and heavier paper which provides a more luxurious look and feel without totally breaking your bank. The good thing about card stock is that it provides a large variety of paper weights, sizes and colours meaning it is likely to go with a lot of different wedding themes and you will likely find something to go with your wedding colours.
Cotton Fiber
This is likely the most expensive printing surface option however it is totally gorgeous. This is paper made with 100% cotton. It is incredibly soft and durable (great for thick ink types!). It is totally worth the more costly option – trust me!
Clear Vellum Paper
Clear Vellum is typically used in layering for invites. It can be used for a variety of elements on your invite whether you want a translucent invite or to add in some textures this is a great material to use. It can also make your invite a bit heavy (glue is used to stick it on other paper if you are going that route).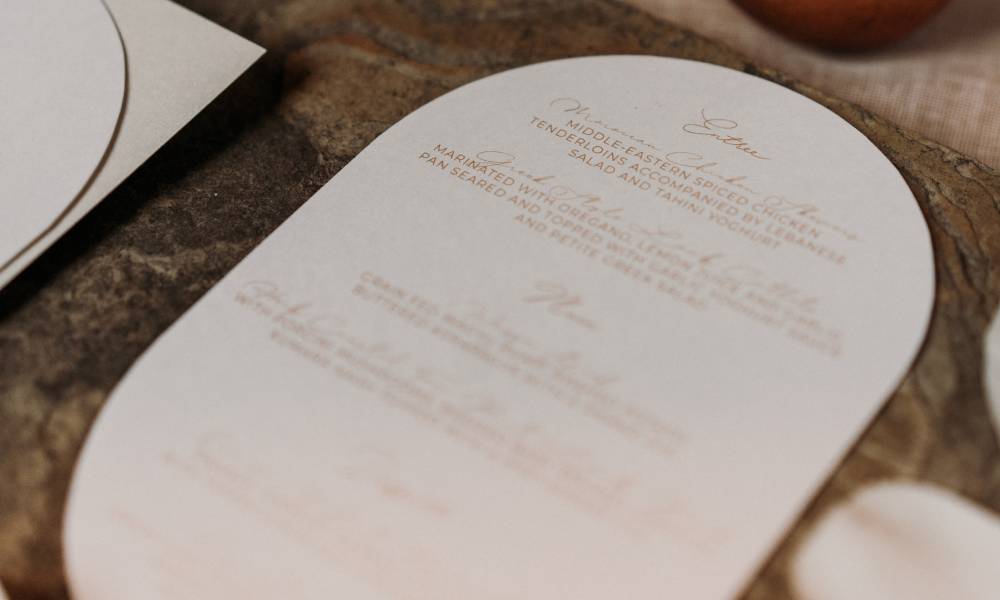 Printing Options
Engraving/Embossing
For both engraving and embossing, your letters on your invites will appear raised on the front and indented in the back adding an extremely luxurious feel to your invitations. With engraving, the ink is filled into the die and then pressed onto the paper whereas with embossing there is no ink involved and it's an imprint onto the paper. These tend to require a lot more custom work and thus tend to be pricier.
Foil Stamping
Foil stamping has been on trend for a while now. This is another costly method! This is suited for really any paper or design and adds a luxurious feel to it. It is versatile with the style you can create with it.
Letterpress
One of my personal favourites! I love the look of letterpress. It is also a custom die format and instead of metal (foil) you are using plastic. As you are stamping the ink onto the paper it can result in a really natural bleed which gives it that timeless vibe. I love it!
Laser Printing
Laser printing is extremely cool. It is considered to be a very precise way of printing and the outcome is perfection. It is way more accurate than ink printing.