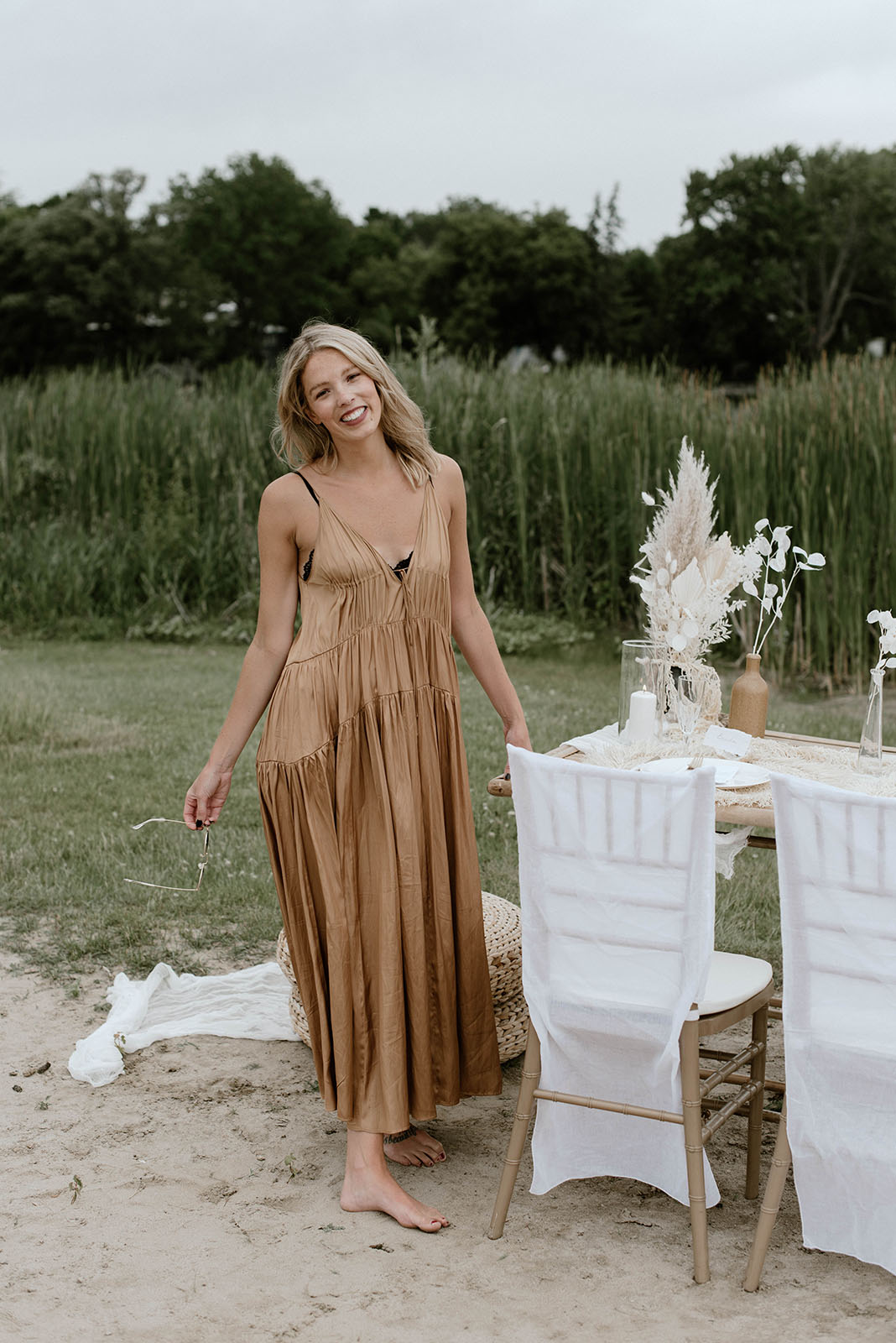 Meet Amanda
Wedding planner and your new best friend
Let's create an
unforgettable

experience.
Lover of red wine, travelling, laughing, cheesy self love quotes, and chips.
Always looking to add an extra earthy detail, textured layer, beautiful floral piece, or personal touch to my wedding designs.
Original, creative, and fun-loving wedding planner.
Sunny days are my favourite days, and I can be found with a caesar in hand on a Sunday afternoon (with tons of spicy beans, please!).
Wedding planning and designing is my absolute passion and I often find myself day-dreaming about my own job. Fashion and design are two things I have always been drawn to and I love using these as inspiration.
My biggest support is my soon to be husband, Timothy. I am endlessly thankful for him. We are currently renovating our 1900 style home in Almonte and enjoying the little things life has to offer us.
Fun Facts
01
I am addicted to tacos and nachos.
02
Hilary Duff is my celebrity girl crush.
03
My current accessory of choice is a brimmed hat.
04
I enjoy watching cheesy Netflix Christmas movies.
05
Bare feet over shoes always.