Why Fall Weddings are Great + Design Ideas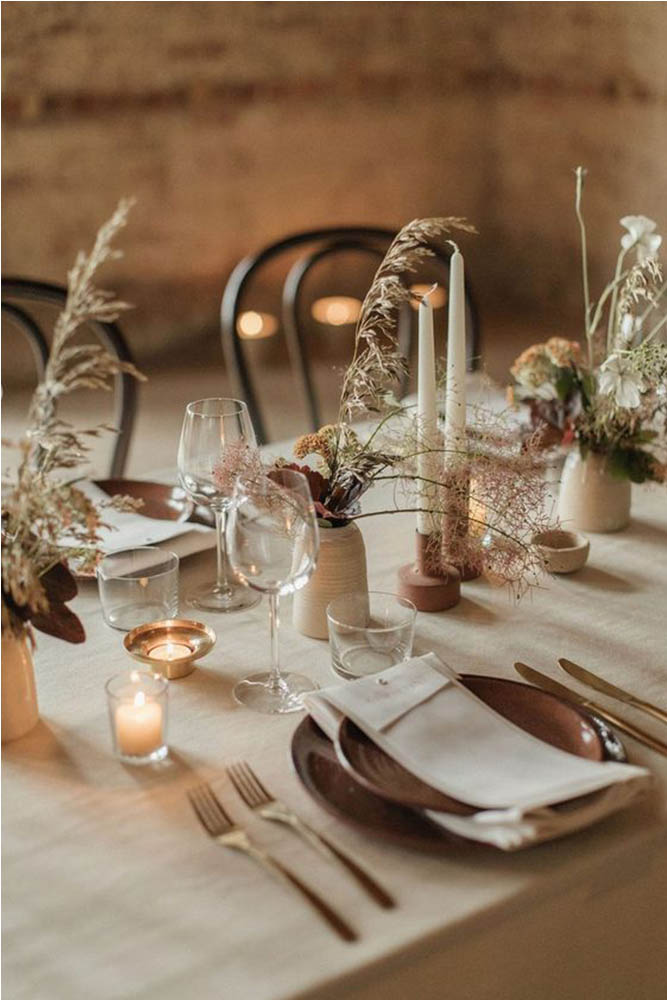 Ahhh! Fall is in the air and I LOVE it. Sign me up for comfy sweaters, bonfires, and cozy sweats. Not only is fall such a comfy season but it is also a gorgeous season to have your wedding! Fall weddings are truly beautiful – especially in a country like Canada where we get the beauties of the fall colours. 
Fall weddings are great for a few reasons. First and foremost you truly cannot beat the weather. It's a perfect in between of not too hot and not too cold ("All you need is a light jacket!" Do you get the reference;)). During the day and until it gets a bit darker the weather is typically a wonderful and comfortable temperature – way better than some of those CRAZY hot humid summer days.
Another reason fall weddings are a good choice is the natural foliage. You have so much beauty, natural, and photo-worthy areas with gorgeous oranges, reds, browns, popping from the trees. The natural colours in nature this time of year cannot be beat. I mean truly – who doesn't love the gorg look of trees in the fall?! Drool worthy 😉 
I can't help but add in the menu options. A fall menu is always full of flavour, comfort, and deliciousness. The options are endless for seasonal meals to add some character to your wedding. Think: pumpkins, figs, root vegetables, and warm cozy drinks! Sign me up for all the above! 
I also love the fall season as it has lots of fun design opportunities. The key words to focus on when designing for the fall are comfort, intimacy, nature. It is great to use a lot of deep oranges, browns, and dried florals. You can find a lot of dried floral this time of year simply by foraging for some florals. My gears are turning for fall inspo!! See below for some of my fav fall inspo photos! Xx.