Reusing Florals: Yay or Nay?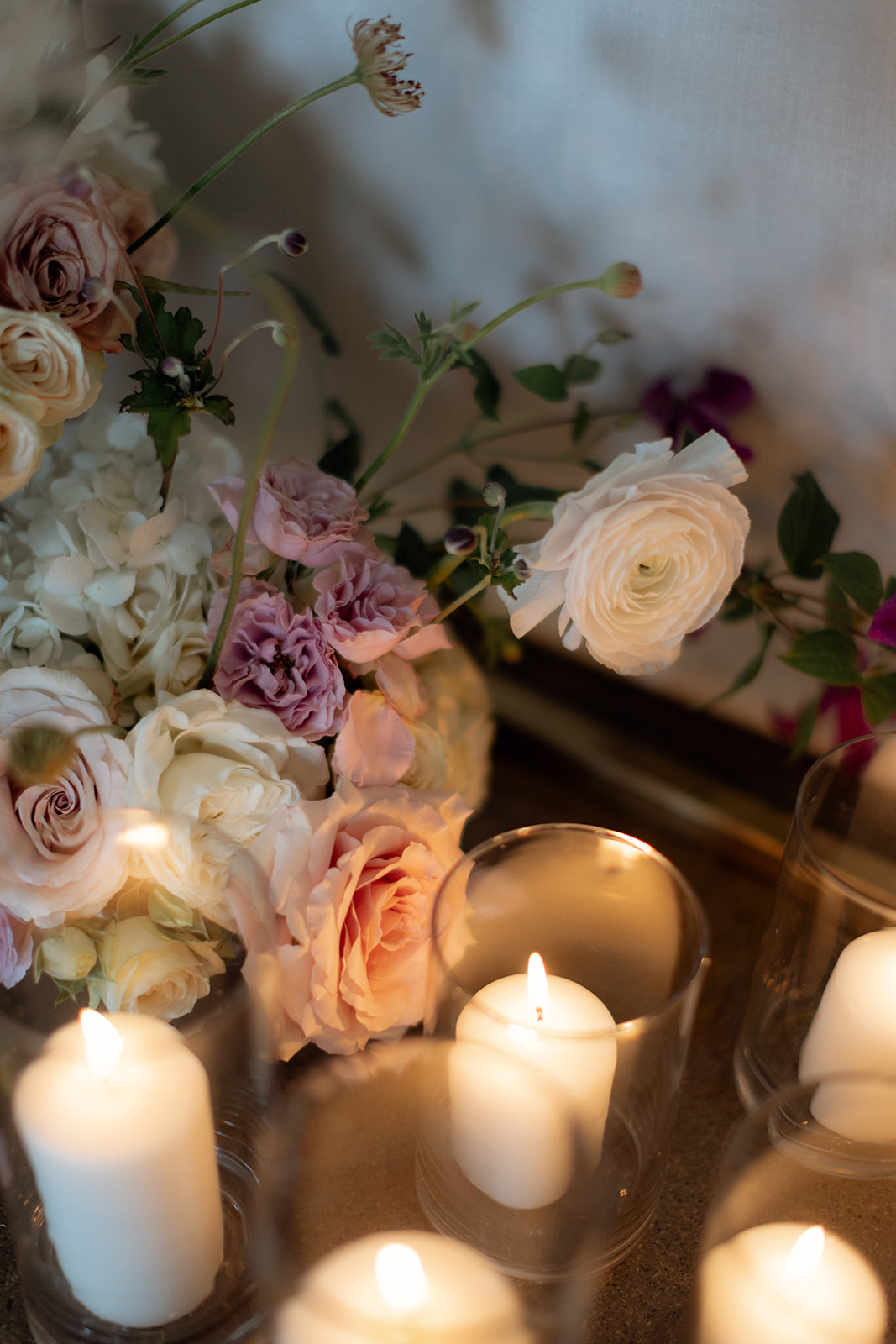 Reusing florals. Is it ok? Where do you do it? What pieces do you reuse? Will guests see if? Is it tacky? I have heard endless questions and comments on reusing florals so let's dig in.
Let's start with the first question. Is it ok to reuse flowers? Quick answer: yes of course! Chances are you're paying good money for a qualified florist and you want to get your use out of them! It is totally OK butttttttt there is some etiquette to it and proper ways to go about this which I promise I will get into it later on in this blog post!
Another common question: Where do you reuse them? Reusing florals IS ok but be careful where you are choosing to reuse the florals. Putting reconfigured florals that have been sitting in the sun possibly for a few hours before and during a wedding ceremony on guests tables is not the best option or an option I would suggest. Choose areas that need some beefing up but aren't prominent in guests eye view (unlike a dining table they will be sitting at for a few hours). Think bar area, around signage (although not the seating chart that all guests' eyes will be on searching for their name for a bit!), around the cake, maybe to slightly lush up the head table or sweetheart *if* the floral pieces are still looking good.
Next question: what pieces do you reuse? This is the golden question in reusing florals. Oftentimes people think reusing bouquets is a great option but let me explain why it is not. Your bouquets have been with you for hours taking photos (especially if you've done a first look), they've been in the sun, tossed aside for a photo, and with you walking down the aisle etc. They have been used and likely somewhat worn out. There is absolutely no way they are looking as good and fresh as they did when the day began after being out of water for so long. Placing the used bouquets on a guestbook table is one thing but using them as centerpieces is not something that is recommended. Full honesty: It will look messy. A piece I do recommend reusing is ceremony pieces – arch pieces, the arch itself, aisle pieces, etc. These can be used as is or reconfigured for certain signage, cake area, or even the card and guestbook area. These are also typically more expensive than your bouquet so it makes more sense to reuse those bigger pieces. Bonus: you get a beautiful floral ceremony setting and then get to lush up the reception with them!
Final questions…will guests see it being moved? Is it tacky? The key to reusing florals is doing it as discreetly as possible. Have your planner or florist move them after guests have cleared the area and most professional vendors will not reconfigure in front of guests if they can help it. Use back doors to reset them and don't walk right through cocktail hour with a giant floral piece. Discretion is key in this task being effortless and going unnoticed. The venue plays a key role in this – if your venue is tricky to get around going through guests it might be worth it to re-think the re-use method. And no it's not tacky. Regardless if you have a larger budget or smaller budget – you are paying for those florals so display them everywhere! x
See Packages