Why do wedding pros do styled shoots?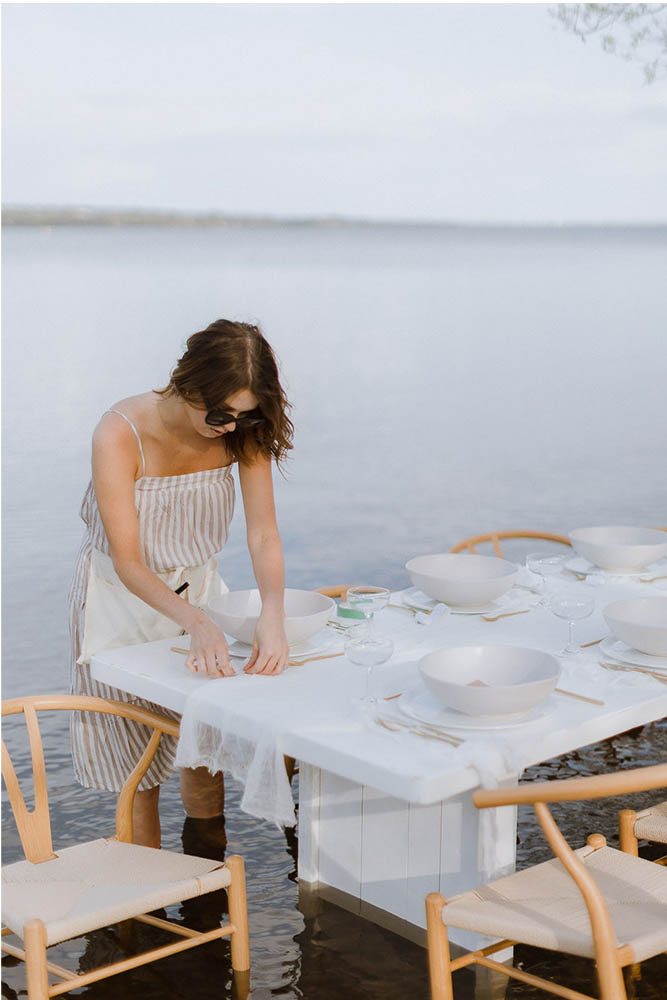 I am sure you see the term "styled shoots" often if you're following wedding vendors on any social media! Styled shoots are essentially a creative project vendors work together on (not for payment typically) and come up with fun ideas and inspiration to show future couples. It is also a really great way to showcase our work and style. 
For newer vendors it is a great way to meet and interact with vendors in the industry – after all relationships with other vendors are super important! If you're just starting out, the easiest way to meet people is to reach out (via email!!) to see if they are open to doing a styled shoot. Ensure to provide as many details as possible (date, venue, style, design board) so the vendor can get an idea of if the style and vibe will work for their brand. You want to ensure everyone in the shoot is getting something out of it. It has to be worth it for them to take their time and day to help out!
I looove a good styled shoot. It is a fun creative outlet and I often get to work with friends on the shoot which makes it that much better! It is an opportunity for us to have full creative control and execute a beautiful tablescape, ceremony space, or cake set-up. I tend to have time to do these during down times. Inspiration can come from anywhere and once I have the idea I start working on a design board and decide which vendors would suit the vision best! From there I start emailing and reaching out to vendors! TIP: The more organized you are for a styled shoot – the better! Everyone in this industry values organization and during a styled shoot (much like a wedding day) a timeline can make the day run so much smoother! 
This off season go get creative with like minded vendors and style shoot it up!!