Wedding Speeches: Dos and Don'ts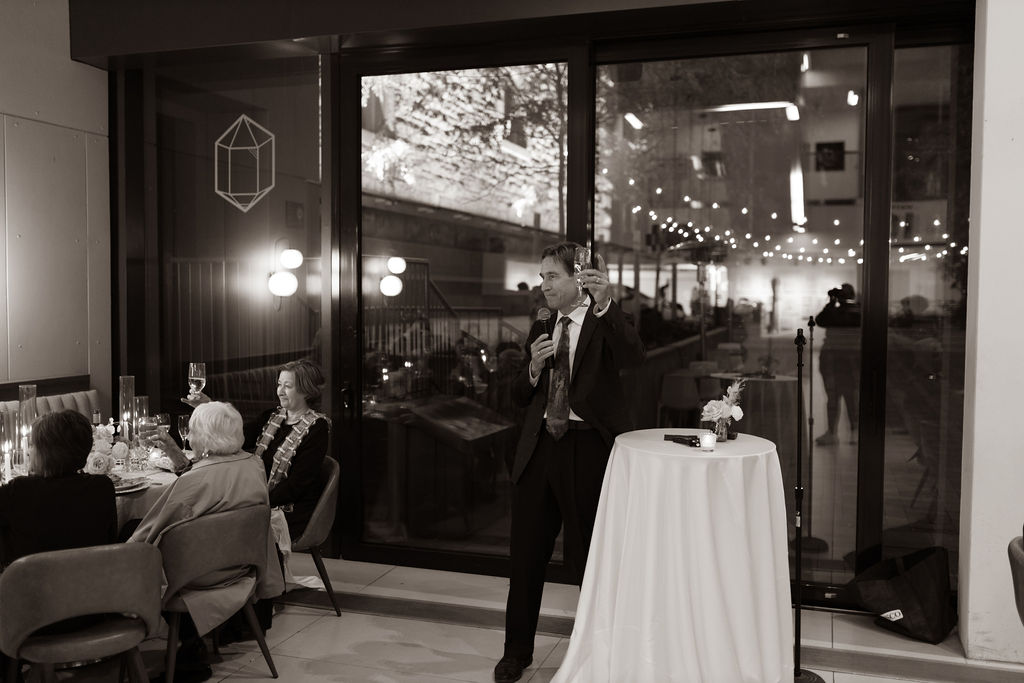 So you are going to be giving a speech at a wedding…wow! What an honour. It can also be a totally nerve-racking situation for some – I totally get this I get nervous speaking in front of crowds too;) Having planned countless weddings I have broken down some major dos and don'ts for wedding speeches! Use these tips to make your speech amazing!
DOs
BE YOURSELF
This is the number 1 tip! Go into your speech sounding like YOU. The couple has picked you for a reason and want to hear what YOU have to say, not what the internet thinks a wedding speech has to say. If you aren't funny don't try to throw in a bunch of jokes – chances are they won't land! If you are funny use YOUR sense of humour not what you think will be a crowd pleaser.
INTRODUCE YOURSELF
Now that you know to just be yourself – make sure you introduce yourself! Not everyone in attendance will know who you are or how you know the couple. Give a bit of background on how you know the couple and your relationship with them.
TELL A STORY
The best types of speeches are ones that have a wonderful story in them. Whether you are telling a story about the couple, one of member of the couple, or a funny time with them! People LOVE a good story. Make sure its a story that the crowd will relate to and not some sort of inside joke!
HAVE INDEX CARDS
Whether you have your whole speech written down or just jot points makes sure to have a guide written down to help you remember your speech! Nerves can get the best of us in the moment and having those written reminders right in front of you make it so much easier!
PRACTISE
I mean do I really have to say anything here…? Practise makes perfect;)
MAKE IT A BIT SENTIMENTAL
Please have a bit of sentimental moments in your speeches – after all this is a wedding day! It doesn't have to be jam packed with so many emotions and sentimental values but even just a few short mentions of it are lovely.
DON'TS
DO NOT GET TIPSY BEFORE YOUR SPEECH
I know I know – it is a wedding and most of the time alcohol is flowing easily! Please make sure you are mixing in waters as the worst thing at a wedding is that speech where the speaker is slurring their words. Have some respect for the couple and drink slow before your speech!
DON'T BRIND UP EXES
This is a huge no no! Again – it is about respect for the couple! There is no need to bring up exes or past hook-ups in a wedding speech. It can make it awkward and is more likely to upset the couple than not.
IT IS A TOAST NOT A ROAST
A lot of times you hear people "roasting" the couple or one member of the couple in their wedding speech. Do NOT do this. It is their wedding day not a comedy special 😉 Roast them on the dance floor after not during a lovely speech with grandparents and possibly children present.
KEEP YOUR JOKES CLEAN
People of ALL ages attend weddings so please just keep your jokes clean!!
DO NOT WING IT
Cmon! This is a total honour to be giving a speech at someones wedding! Put in the effort and come prepared.
Hopefully these tips help you all out with your next big wedding speech!
xx
xx
See Packages