WEDDING DJs: THE WHAT, THE WHY, AND TIPS!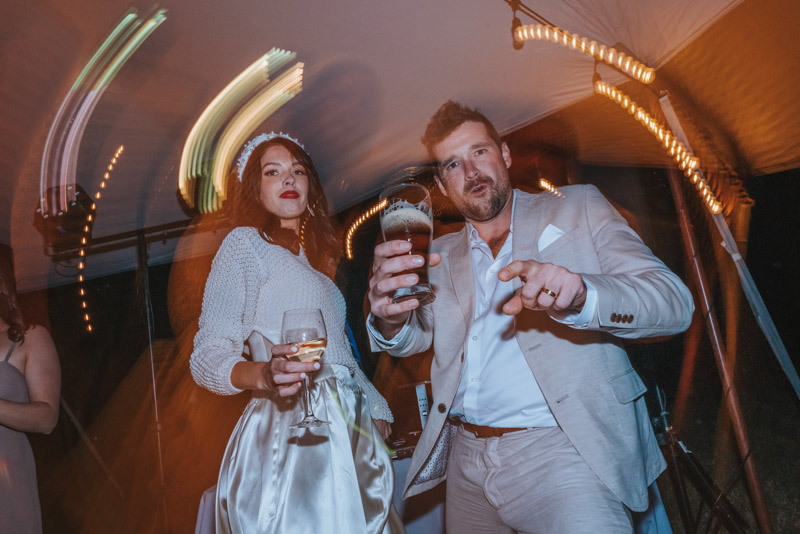 Who doesn't love a wedding with a good dance party? I know I absolutely LOVE to tear up the dfloor on those special occasions when I am attending a wedding and not planning one. What is the biggest game changer when it comes to the vibe of your dancefloor? YOUR DJ! They truly play such a huge role in your overall feel for the day and especially the party. There is probably a lot of work that your DJ does that you may not even know about! We are here to fill you in on all things wedding DJs.
HOW DO I FIND A WEDDING DJ?
Before you look into a DJ you and your partner need to take time to think about what you want your wedding day and evening to look and feel like. Do you want a massive dance party? Are you looking for a more relaxed evening? Do you not even want to dance? Digging into what you want out of your wedding evening will help you with picking your DJ.
The best way to choose your DJ is to set up times to chat with them and see if they are a good fit with you. Compile a list through your planners recommendations or a friends rec. When you meet with them ask them about their music library and their way of getting new songs they may not have/if they even do that. Ask about equipment rentals and what comes in their package (not every DJ package is the same). Ensure they DJ knows the "vibe" you are going for and see what their response is to that vibe. If they are eager and excited about it it is likely they may be the right fit. You can also ask things like: how do they get the crowd going, do they have insurance, do they supply a contract. Note: do NOT go with the cheapest DJ around. You could run into so many problems.
WHEN DO I BOOK IN A WEDDING DJ?
Your DJ/band should be one of the first few things you book after your venue along with other vendors who are "feet on the ground" on your wedding day. Locking in your DJ early is beneficial as they can help you out with any sound/lighting/extra equipment questions as you continue in your planning process. It is also helpful to have them booked in early to get a head start on any music they may need to down load for your wedding.
DO NOT PLAY LISTS
I ALWAYS recommend giving your DJ a "do not play" list. This way even if the song gets requested your DJ will know not to play it. We all know not everyone loves having the YMCA or Chicken Dance on blast at their wedding;)
I hope these tips were helpful in your choosing your wedding DJ!
xx
See Packages