Destination Weddings: Things to Consider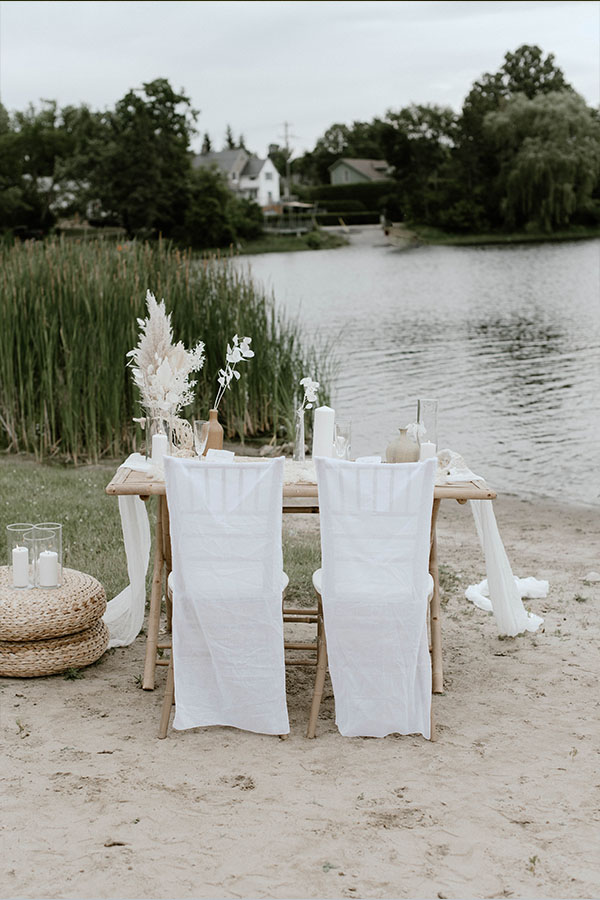 The idea of getting married on a lovely beach, a beautiful cliff, or a European castle all sound totally and completely dreamy. I am a fan of destination weddings and absolutely love them. They are truly some of the most unique and beautiful weddings! Planning a wedding overseas is not the same as planning a local wedding as you are following different rules, guidelines, and paying in (usually) a different currency. Here are some things to consider when thinking of planning a destination wedding!
Check in with the local wedding requirements
Ensure you can legally get married in the location of your choosing and ensure you are aware of the requirements of a legal marriage in that location. If you are not comfortable with what they have as requirements consider doing as symbolic ceremony at your destination and a legal one in your hometown or home country!
Consider packing and/or sending things prior to your wedding
If you are a regular traveller I am sure you are aware that most airlines have weight restrictions on much you can bring on the plane with you or charge an insane amount for extra luggage. Consider sending things well in advance to the resort/venue/hotel you are planning on getting married at so you don't end up having to stuff your luggage full of wedding supplies. Some smaller islands may not have the best style of table linen and you may have to send this over or bring it with you! This is for sure something to keep in mind if you are bringing a lot of smaller objects to decorate your wedding with.
Be patient and know you may not have full control
If you are planning a wedding down south please be patient – remember island time is a thing 😉 You also will not want to be in full control of everything because chances are you can't be when you are so far away from majority of your vendors (if going with local vendors). If you are unsure of a lot of wedding info/background/needs consider the next tip!
Hire a Professional
I mean…DUH? haha;) I may be bias but HIRE A PROFESSIONAL! You literally hire one for so many other areas of your life why not on the day that matters most and the day you are likely spending the most amount of money in one day?! Hiring a professional to guide you with your destination wedding is beneficial because we know the lingo of events and can say no to things that are not up to standard or not necessary. We can also help find other local vendors that the hotel may not know/may not use on a regular basis, etc. Plus another person to stuff some decor into their luggage!
Consider tailoring your dress and wedding style to your location
Technically this applies to all weddings;) You should always consider your location when choosing your dress. If you are going to be on beach consider a more casual dress. If you are going for more of a European feel make it a big more classic or Vogue. Keep your wedding theme/style/design in line with your location as well. A winter wonderland will not work on an island;)
xx
See Packages