Sustainable Wedding Tips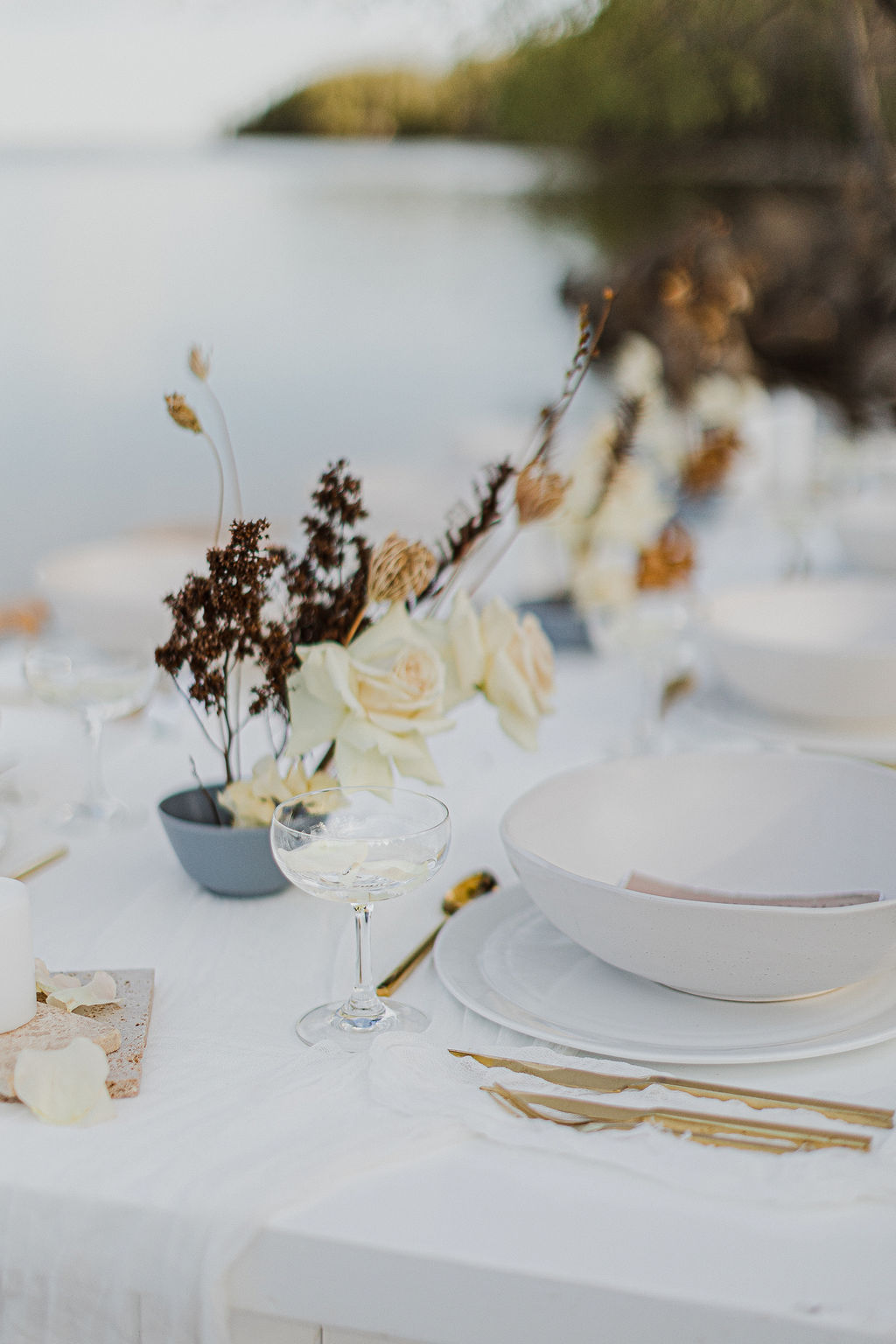 I find I hear so often about how weddings can be wasteful and not eco-friendly however there is for sure ways to make your wedding sustainable and totally eco-friendly 🙂 Here are some of my best sustainable wedding tips below!
1. Use Glassware NOT Plastic
Sometimes to save money brides and grooms will use those classic red solo cups or dollar store plastic wine cups to serve guests their drinks – this is a huge no for the environment! Renting glassware is not overly expensive and should be included in your budget from the start. Plastic cups (especially if it just being thrown in the garbage) are not eco-friendly!!
2. Use Fabric Napkins
Opt for fabric napkins instead of paper! Whether you choose linen, cheesecloth, silk/satin, or polyester just do not use paper! These can be washed and reused while your paper napkins will just be thrown out.
3. Choose to send your invites through an online portal
If you want to be super eco-friendly with your wedding I would go fully online for your invitations! This way you won't be printing any paper that will simply be on someones fridge for a few days then thrown away. YES I KNOW I LOVE A PRINTED INVITE TOO! Who doesn't love getting mail and seeing the beautiful design?! It is wonderful but again not the most sustainable option.
4. Opt for using recycled paper for stationery
If you love stationery as much as I do opt for using recycled paper to print your invites on! Some of these styles can be so beautiful and textured. Another option would be to use something like wood and repurpose your signs as decor in your home.
5. Do not use floral foam
When researching florists ask questions like what type of foam they use and if they use chicken wire when they can. You can also see if they donate the leftover flowers to a senior home or hospital! It would also be great if they used foraged florals as much as possible as well! Less importation = less travel = less gas = less damage to the environment
6. Go for local sustainable meals
When picking out your caterer try to go with a caterer who uses local products as much as possible. Ensure they are using in-season ingredients as well.
7. Choose your venue wisely
You can be super eco-friendly in just choosing where to have your wedding! Some eco-friendly options would be greenhouses or simply having your wedding in the great outdoors 🙂 When looking for your venue you can ask questions such as: do they recycle items post wedding, do they use plastic or glassware to serve, do they use any sort of sustainable operations such as solar powered lights. The list goes on!
8. Skip the confetti toss
Confetti looks UNREAL in your photos but it is super damaging to the environment. Instead look into more sustainable options – using environmentally friendly confetti or even tossing flower petals instead.
Need help? Feeling overwhelmed with trying to keep your wedding sustainable?
We got you! Here at Sea & Silk, we currently have limited availability for 2022 and 2023 brides. If you're looking for support leading up to your big day or someone to take the reins while you relax and enjoy your wedding.
See Packages