Stationers and Calligraphy in Ottawa Area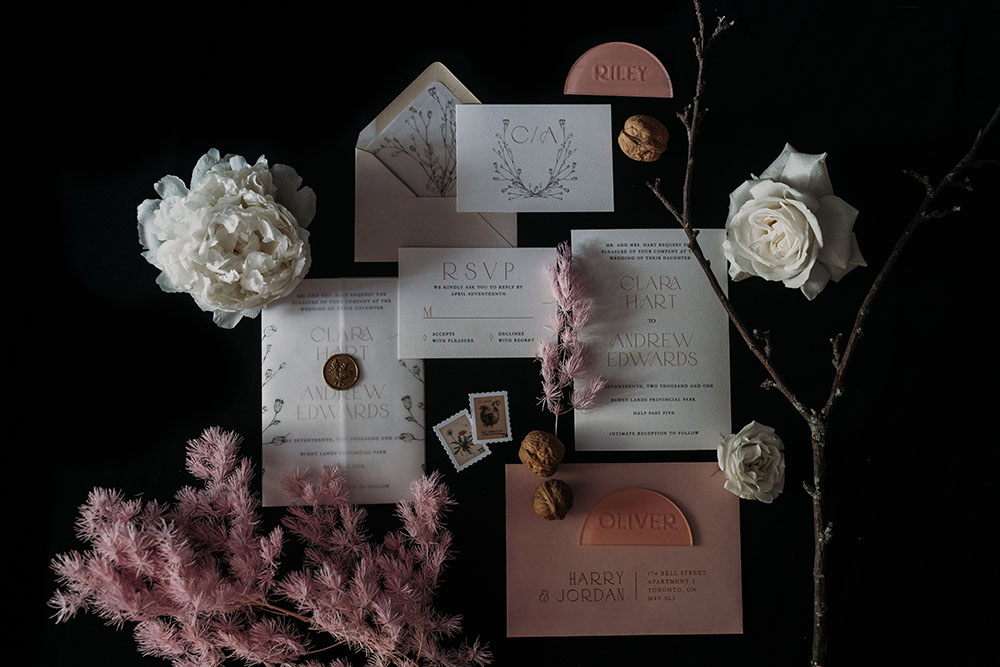 If you've been reading my last few months of blog posts you'll know that I have been trying to put an emphasis on Ottawa area wedding vendors. This week I am focusing on some of the many talented local stationers and calligraphers.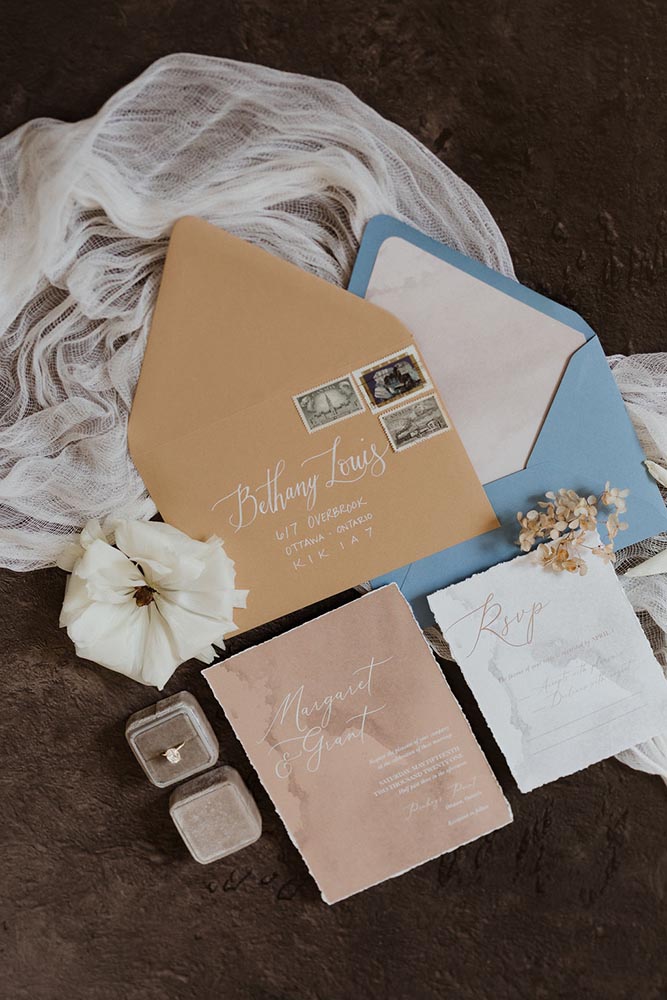 Wishtree Invitations and Design
I have nothing but wonderful things to say about Wishtree Invitations and Design. I have worked with Krista countless times and she always delivers. Her kind approach makes you want to be her best friend and her unique detailed touches on all her stationery work is *chefs kiss*. She can do everything from classic to boho to rustic. Talented, wonderful, and an overall great person – if you can book Krista in before she is totally booked up you are in good hands!
Visit Its Wishtree Invitations and Design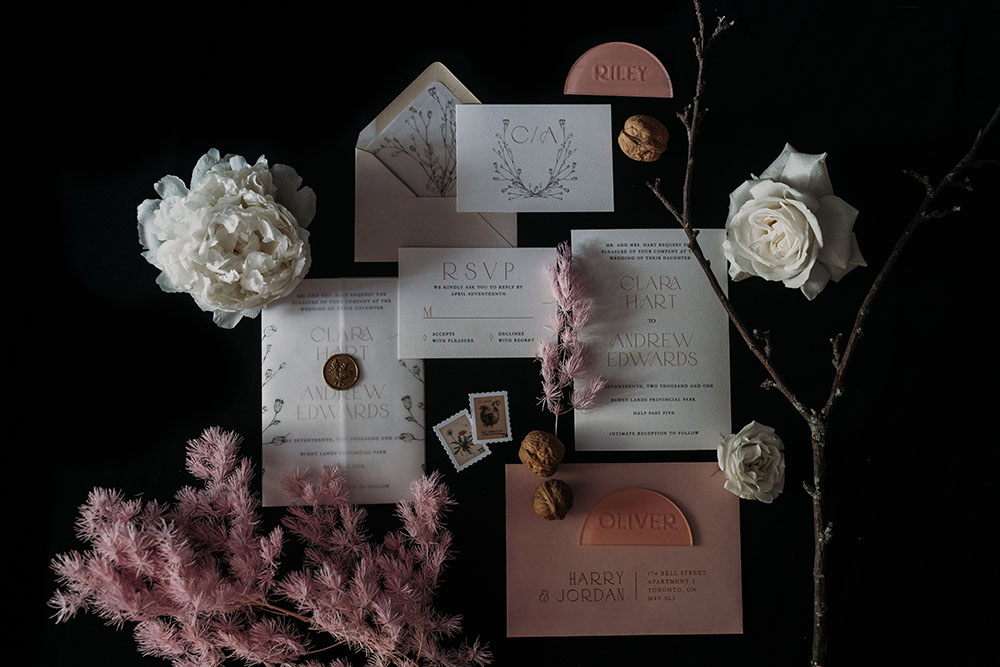 Avi Scribbles 
I am lucky enough to have worked with Avi a few times and we have some super exciting upcoming weddings this summer. If you are looking for something unique, boho, and textured Avi is your girl. She has rocked everything from linen to laser cut to literally anything you can imagine. Having emailed her many times asking her to create something that I can only describe to her and she does it each and every time flawlessly. I can't say enough wonderful things about Avi from her kindness, and easy-going personality, to her clear talent in producing amazing stationery items. She is amazing!
Visit Avi Scribbles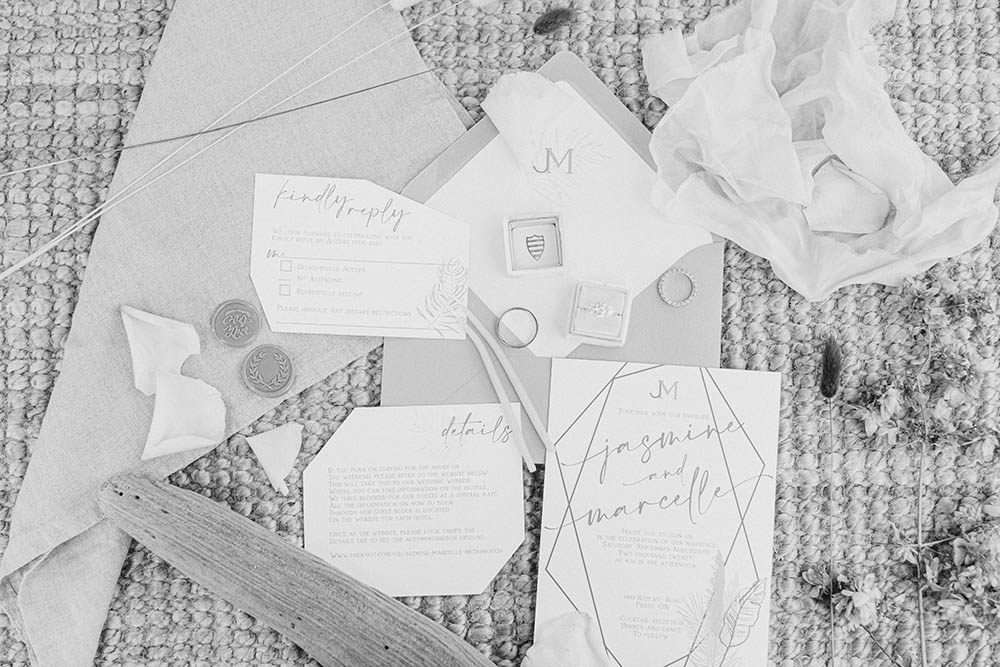 Daisy Designs Wedding Invites
Tammy is an absolute joy to work with. She is kind, approachable, and takes what you are envisioning and delivers. Having had the wonderful opportunity to work with Tammy I can say with confidence that she is dedicated to her work and takes the time to ensure it is unique, and beautiful. You can see her range of style with one look at her Instagram page. Plus she's totally crushing on arched invites right now which I am also obsessed with! You will be in great hands if you go with Daisy Designs.
Visit Daisy Designs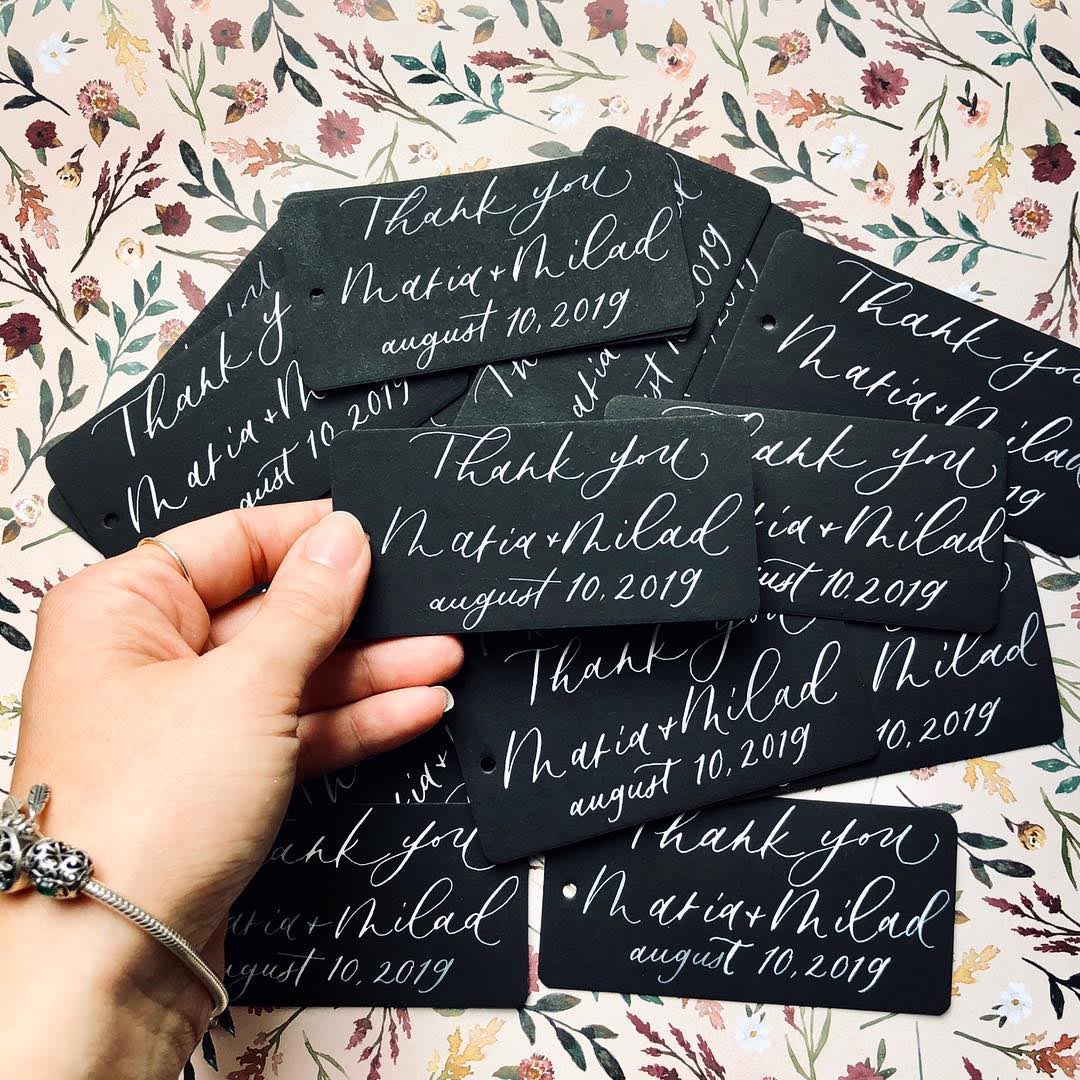 Dazed and Lettered 
I haven't had the opportunity to work directly with Cristina but I have had the pleasure to work on a creative project that she was involved in. Her unique place cards and gorgeous seating charts are drool worthy. The calligraphy work on all her pieces are so perfected and stunning you truly cannot go wrong with booking them in! They are presently not taking on any new clients but keep your eyes peeled for when they are!
Visit Dazed and Lettered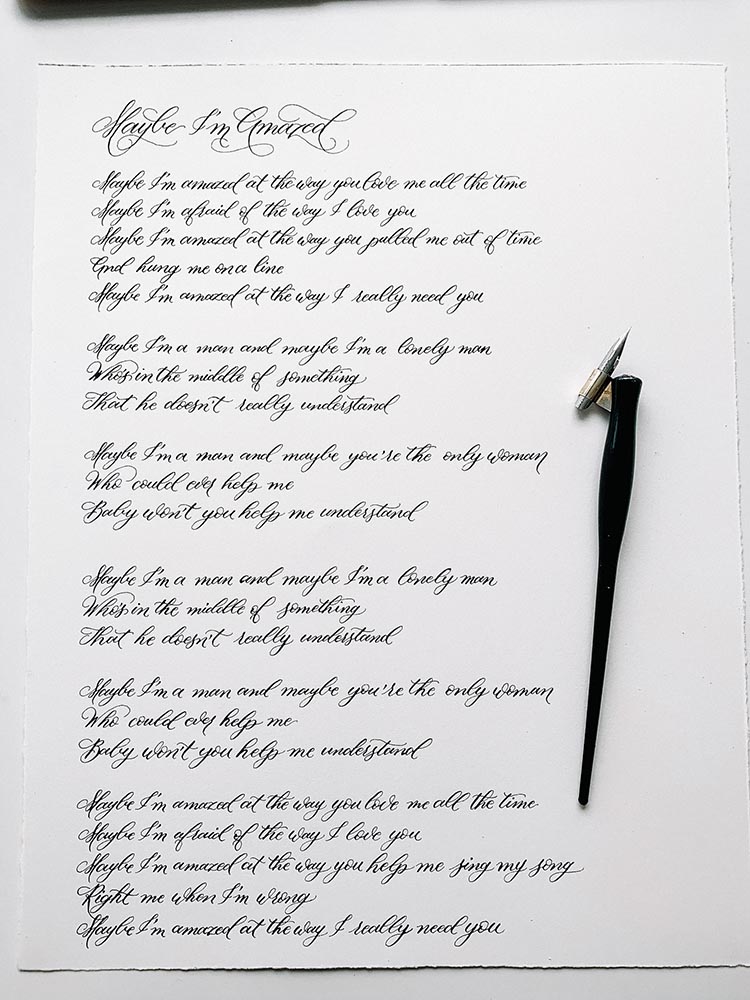 Chronic Letters 
I haven't had the opportunity to work with Melissa yet but I am truly a fan of her work! Offering modern calligraphy and custom pieces you will be sure to get amazing results with Chronic Letters. Not only does Melissa create custom quotes but she can also help you out with things like bridesmaids or groomsmen gifts (check out her writing on Yeti's – sooo cute!). Her family tree's are also a wonderful gift you could give to your mother or father or your in-laws. Check her out! 
Visit Chronic Letters