5 Responsible Ways You Can Invest Your Wedding Gift Money in Your Future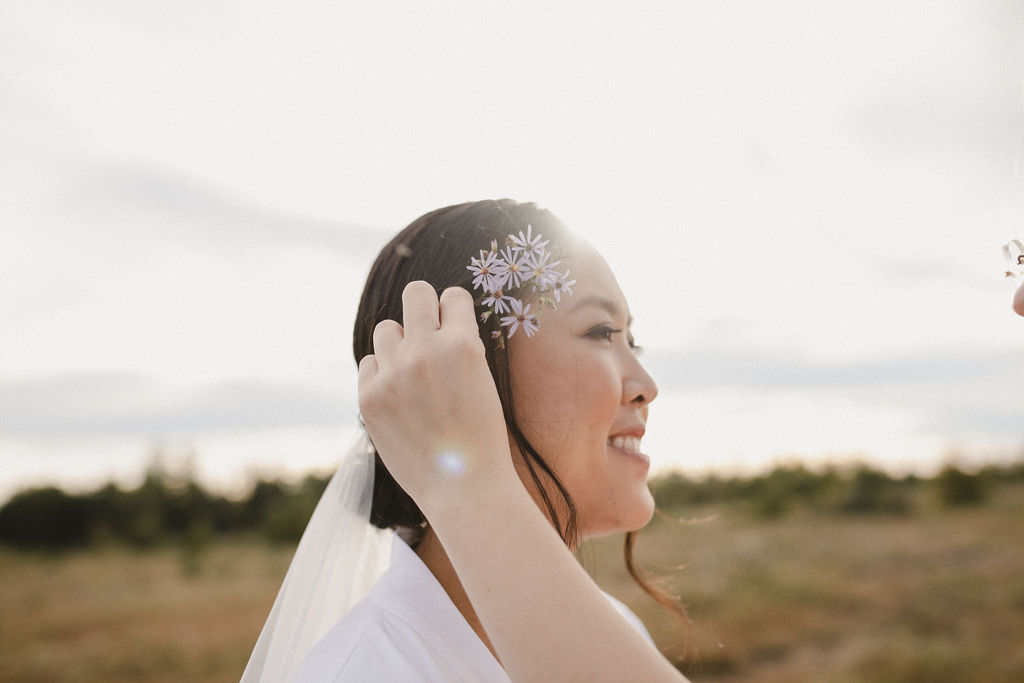 GUEST WRITER: For this blog post we were extremely lucky to have Suzie from Happy Homes guest write for us! Please ensure to check out her website: Happier Home
If you recently got married, you may have received a sizeable chunk of money as a wedding gift. Although it may be tempting to splurge, spending all your gift money may not be the best strategy. Instead, you can use that cash to help establish a strong financial foundation for your new marriage and to invest in your relationship's future. Here are five ways you can save or invest your wedding gift money responsibly.
1. Pay Off Your Existing Debts So You Can Start Your Marriage Debt-Free
Even if you forgot to discuss finances in detail before getting married, it's important to start financial talks now. For example, if you or your spouse carry debt, you can discuss using your wedding cash to pay off current debts. Remember that starting your marriage debt-free could help ease potential strains on the relationship.
In order to save on interest payments, consider paying off your highest-interest debts first and working your way down. This experience could also provide a key opportunity to establish a regular financial check-in time with your spouse.
2. Save for the Future by Investing in One or More Retirement Plans
As you grow old with your spouse, retirement finances are likely to become a pressing issue. That's why, in addition to preparing psychologically for retirement, you may want to direct some wedding funds towards a retirement plan. You and your spouse could open:
– A 401(k)
– A traditional IRA, or individual retirement account
– A Roth IRA
– An employer or government pension
– A 403(b)
– A spousal IRA
– A registered retirement savings plan (RRSP)
– A tax-free savings account
3. Save Up a Down Payment To Purchase Your First Home Together
Buying a house is a significant relationship step and can also be a smart financial investment. If you're interested in practical investments that appreciate over time, consider putting some wedding money towards saving for your first home together.
Unless you already have the cash, you'll need to put some of your wedding money toward a down payment. Although the median down payment is around 6%, you may be able to put in less – in some cases, as little as 3%! However, remember that the smaller the down payment, the higher the monthly mortgage bill, so weigh the pros and cons carefully.
4. Establish an Emergency Fund in Case Times Get Tough
According to one study, having an emergency fund provides key financial stability to marital relationships. Ask your spouse about directing your wedding gift money towards a rainy-day fund, and make sure you:
– Save at least 20% of each paycheck
– Stow three to six months' worth of home expenses in the fund
– Automate monthly savings if necessary
– Trim the budget to cut down on regular expenditures
– Set short- and long-term savings goals
5. Invest Wisely in Strategic Mutual or Index Funds
Lastly, just as saving money is important for newly married couples, so, too, is investing money wisely. Consider placing some of your wedding money in strategic mutual funds such as:
– Index funds
– Equity funds
– Money market funds
– Hybrid funds
– Bond funds
If you and your spouse were fortunate enough to receive a sizeable sum of cash as a wedding present, saving and investing it wisely can help strengthen your relationship and set you up for a strong financial future. These five strategies could help you begin to make responsible investments in your future as a couple.
xx
See Packages