Head Table? Kings Table? Sweetheart Table?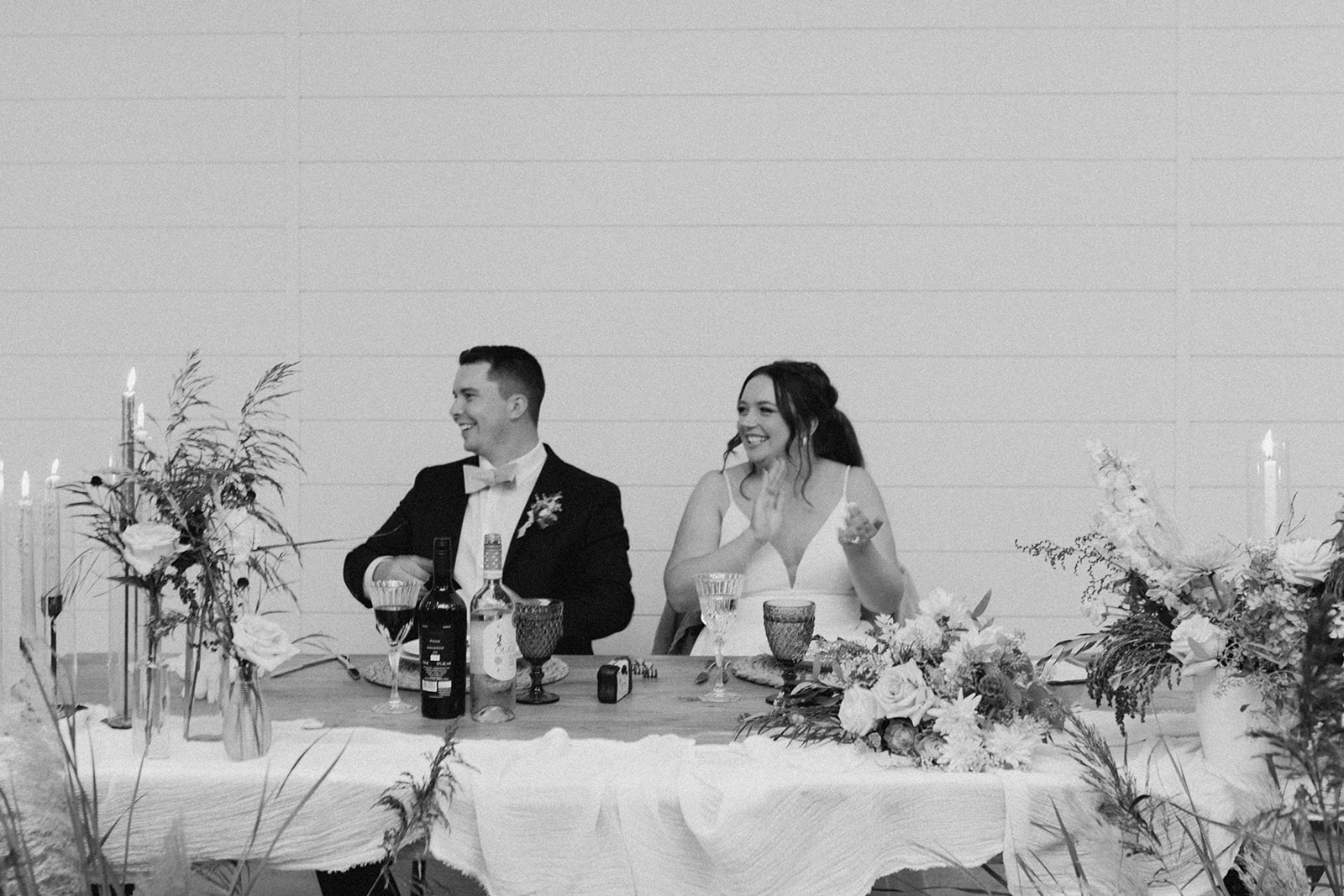 There is so much to know when planning a wedding and tons of information out there to absorb! I often find when I am planning weddings for my clients there are certain questions I ask that always get a confused look! When I ask: "head table, kings table, or sweetheart table?" the couple is often like "what is the difference?!". Well I am here on the blog today to break it down for you!
HEAD TABLE
This is the classic set up. The one most of our couples choose to do. The one I choose to do for my own wedding! A head table is a long table that sits the couple and their entire bridal party. This is a good option as the photographer can get great reaction shots for speeches, kiss shots, and shots of the whole bridal party at the table.
This option can make it difficult to have conversations with everyone at the table and it also leaves out everyones plus ones.
KINGS TABLE
This option is always the one I have clients going "what is that" too. To create a Kings Table you take the couple, their whole bridal party and their significant others and voila you have yourself a kings table. Often times brides and grooms choose to also include some family members at this table as well. It is typically a large table with people on both sides and it sits in the centre of the room.
Some drawbacks of this option is that it makes it hard for your photographer to get shots of you throughout dinner and speeches. The table is also very large so if you have as small venue this may not be the best option.
SWEETHEART TABLE
A classic during covid weddings! The sweetheart table is a small table usually at the most prominent area of the room that sits just the couple. With this option you will most def get some wonderful shots of you two as newlyweds enjoying your first meal together. You also get to spend some alone time with your new husband/wife!
Some drawbacks of this option is often times guests feel way more comfortable approaching a sweetheart table than a head or kings table so you may get interrupted a bit more.
Hopefully this short post has helped you decide what style table you and your significant other want to go with! Each option has its positives and negatives as you can read here. Go with what makes you two comfortable!
xx
See Packages