Bridal Shower Etiquette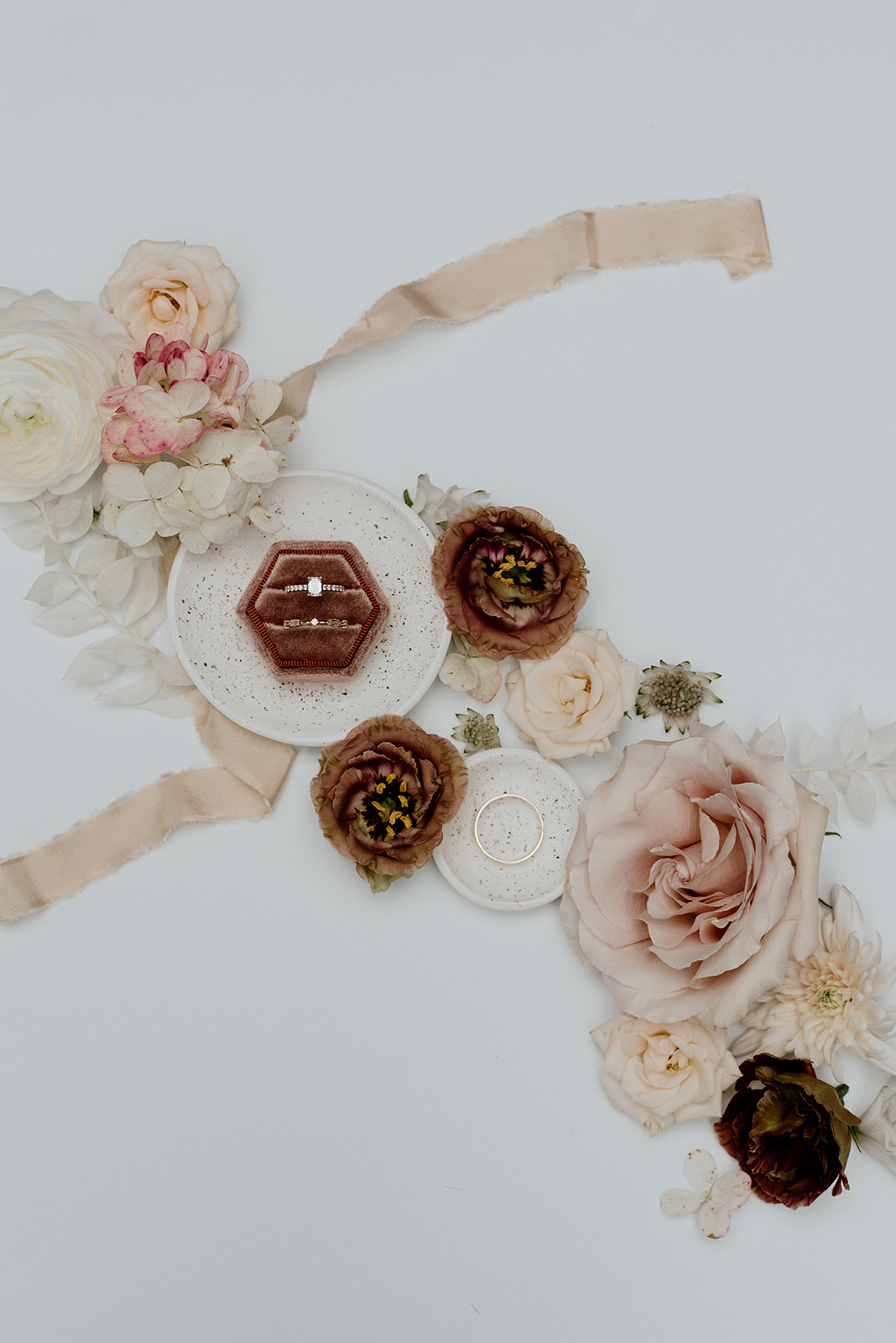 Bridal showers are such a fun part of the wedding planning process for brides to be! It is a time to get together with loved ones and be showered with love, food, and gifts. The day is a total essential wedding kick-off and should be fun BUT we def cannot forget etiquette and manners when it comes to bridal showers. While there is no "right" or "wrong" way to plan or host a bridal shower we can help guide you with our best tips are below!
WHO PAYS?
Traditionally the Maid of Honour or a close family member (think mother of the bride) are the ones who host and pay for the bridal shower. Often times bridesmaids will also pitch in to help out with costs, games, or food. Traditionally the mother of the bride would NOT host but in our modern times this is becoming way more of a tradition for the mother of the bride. Whether it is a bridal party member or a family member makes sure everyone knows who is hosting so two showers are not thrown;)
WHEN DO YOU HOST THE SHOWER?
It is best not to host the shower too close to the wedding date as there will be a lot of last minute to dos on the brides mind and she may not be able to fully enjoy it! Try setting a date about two to three months before the wedding date.
WHO GETS AN INVITE?
Right off the bat I am going to say: do NOT invite people to the shower who are not invited to the actual wedding. The best bet for this is to keep it to close friends, and family. You do not need to invite the entire wedding guest list. It is best to get a list from the bride herself of guests for the shower so you aren't left guessing on who to invite.
GIFT REGISTRY
The best way to ensure the couple is not getting items they may already have (after all we are in a modern age where couples live together prior to marriage;)) it is best to have a registry set up. There are some wonderful online registry's like The Bay or Bed, Bath, and Beyond that provide sharing links. It would be helpful to send this information off with the invite to the shower.
WHAT IF I CANNOT ATTEND THE BRIDAL SHOWER?
No worries – things happen! If you want to support your bestie still you could always send a gift or flowers 🙂
THANK YOU CARDS
Once the shower is done the bride should absolutely take time to pen out thank-you notes to the attendees and hosts! There is so much work that goes into hosting a bridal shower a hand written thank you card is truly the best way to give thanks for their hard work (plus who doesn't love a hand written card?!).
xx
See Packages