2022 Wedding Trend Predictions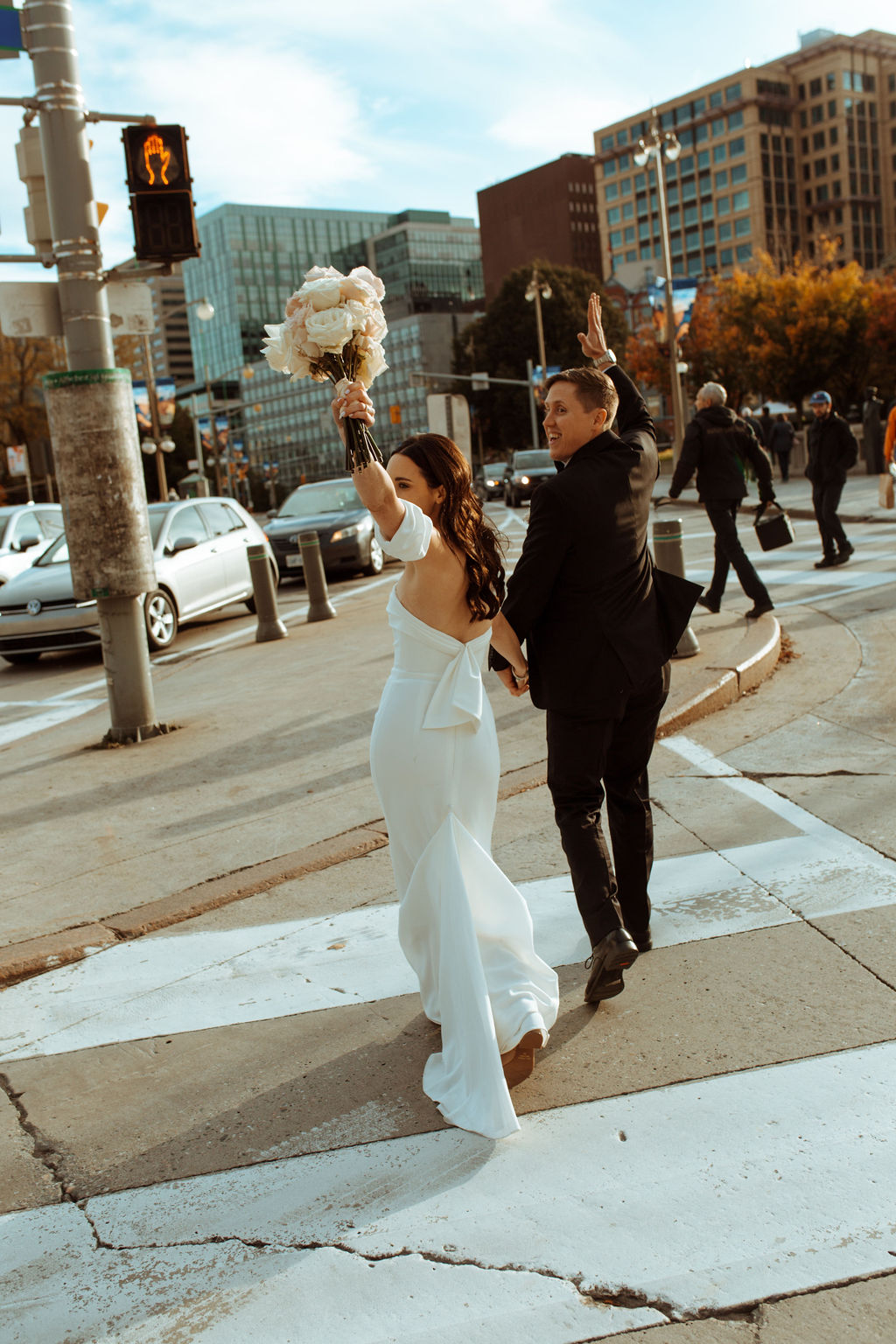 2022 wedding season is coming up and we are here to tell you all the latest trends in the wedding industry. 2021 we saw tons of pampas grass, rattans, and neutral elegance! We also saw a lot more studio photography, and backyard weddings. Here is what I predict 2022 will bring:
Pops of colour
Neutrals are always going to be chic and you truly do not have to tell me that twice (I love neutrals) but I am very certain this year we will be seeing a lot more pops of colour. I am predicting we will see more monochromatic pops of colour appearing whether that is in yellows, blues, or lavenders (all up and coming colours).
Documentary style photography
Gone are the days of overly posed photos and feeling awkward in front of a camera while attempting to hold up a groomsmen and in are the days of candid, real moments. I think a lot more couples will be going for the documentary style photography with less posed photos and more natural candids. I think we will see a lot more flash and film photography popping up as well.
Emergence of unique dried florals
Pampas grass was a HUGE trend in the last couple years (like huge) and I would like to point out there is some other STUNNING dried floral that can be used in your wedding designs and I think this is the year we will see more of it! Look for lunaria, amaranthus, dried wildflowers and dried star flowers.
Natural elements
In the interior design industry you see a lot of natural and earthy elements taking charge for home decor. I predict this will trickle over into wedding trends and become a huge part of wedding designs (natural woods, rattan, wishbone chairs, earthy elements like tiles/rocks/etc.). ⁠
We can't wait to see all the 2022 weddings coming to life this year!
xx
See Packages