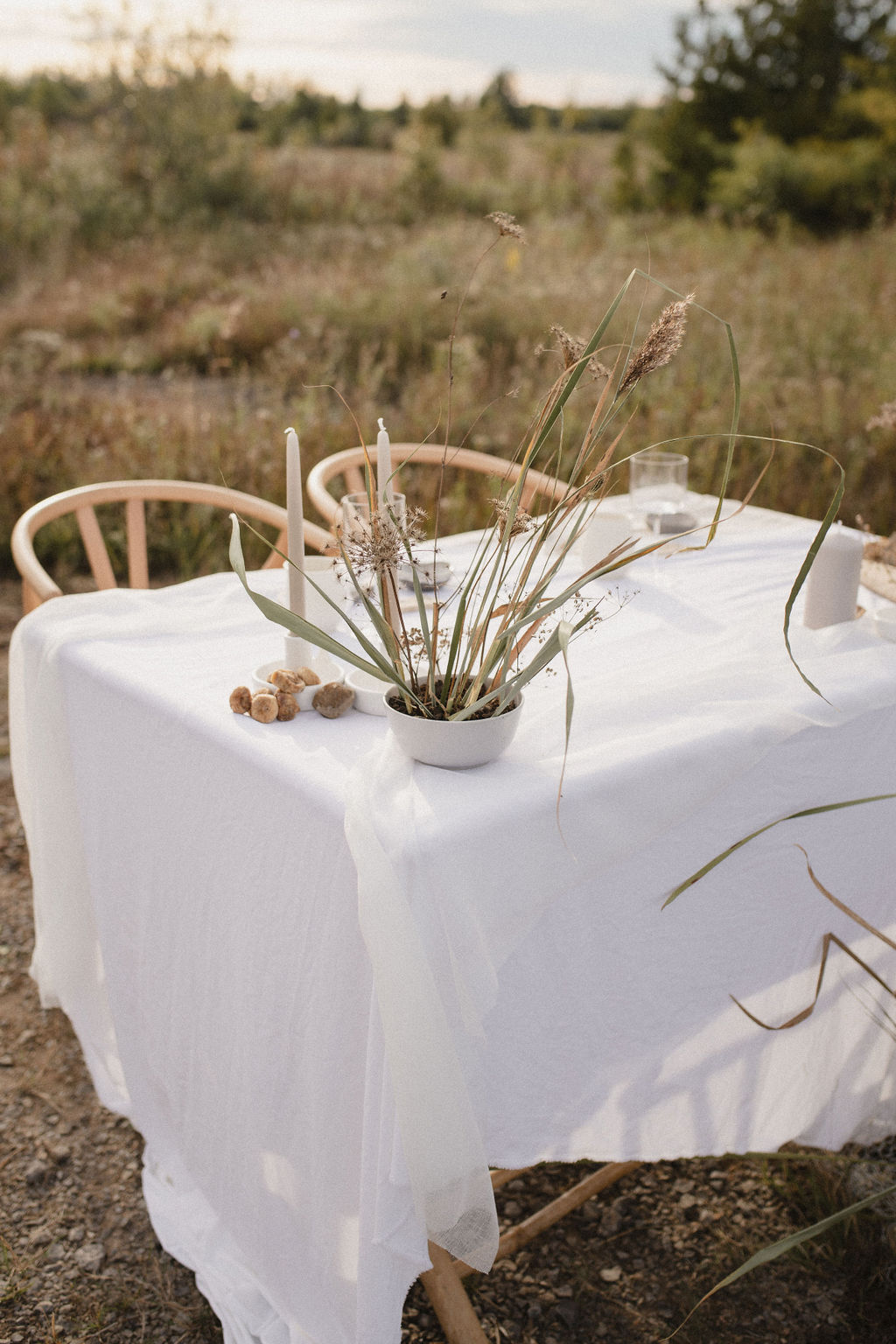 Sustainable Florals from Your Own Backyard
We're excited to announce we are the first Ottawa based Sustainable Foraged Florals Service!
Foraged florals is an eco-friendly option for florals. We will only be using wild flowers, and flowers we can find out in fields, forests, and our own backyards.
This is a seasonal offering and we will only be using seasonal florals. It's a chance for us to get creative while using what the earth is already giving us. It's for the wild, boho bride who wants a unique and special look. We can produce beautiful minimalist looks with this service.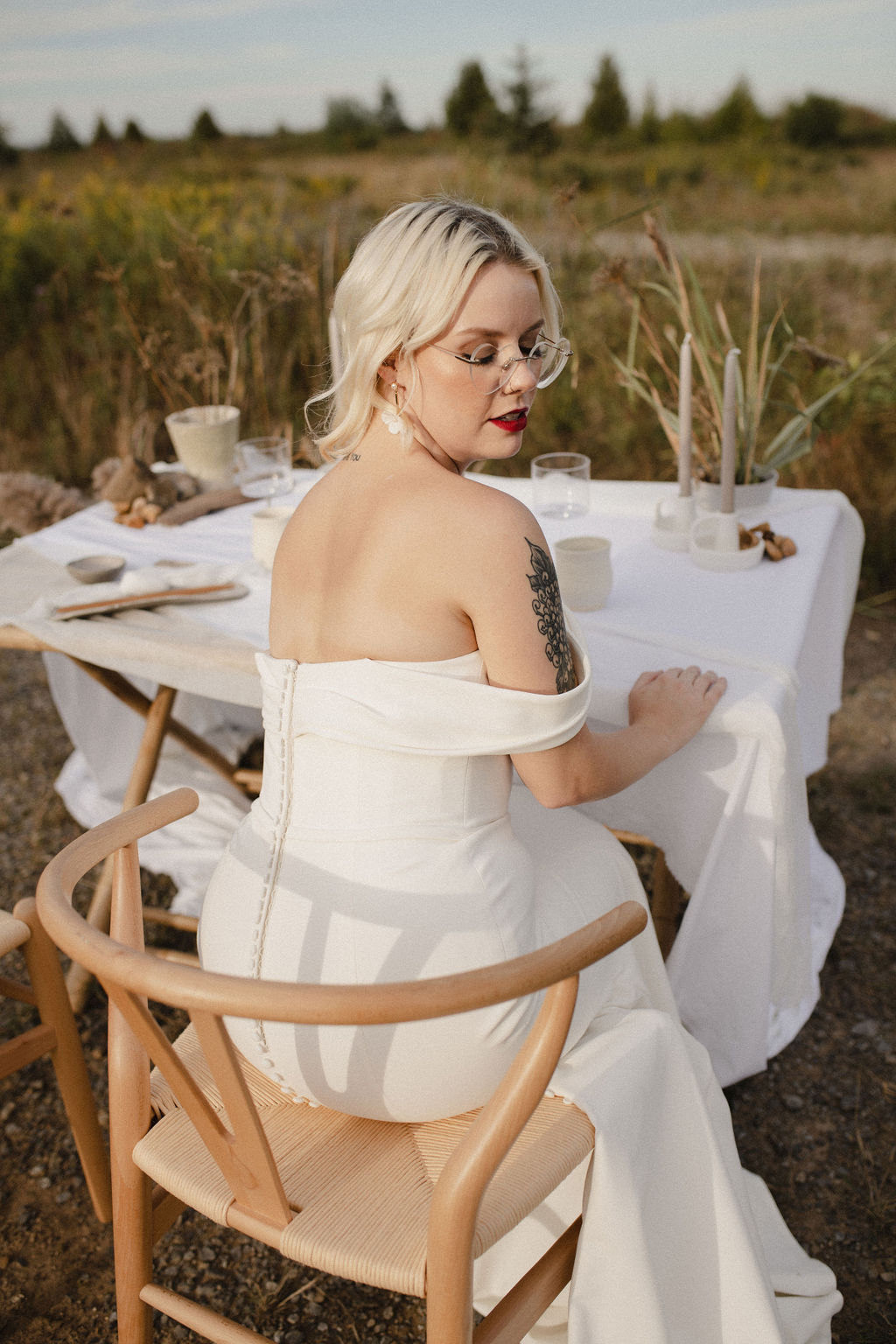 How the Foraged Florals service works
We will supply you with a "recipe" of florals that are seasonally available in the wild/in our gardens at the time of your wedding and you can say no or yes to any you want. We then forage the florals the evening before or morning of your wedding. We cut off any excess stems/leaves etc. to ensure it looks beautiful for your wedding day. We ensure we do our research into foraging flowers so we are preserving the nature of it and not damaging its growth for the next year.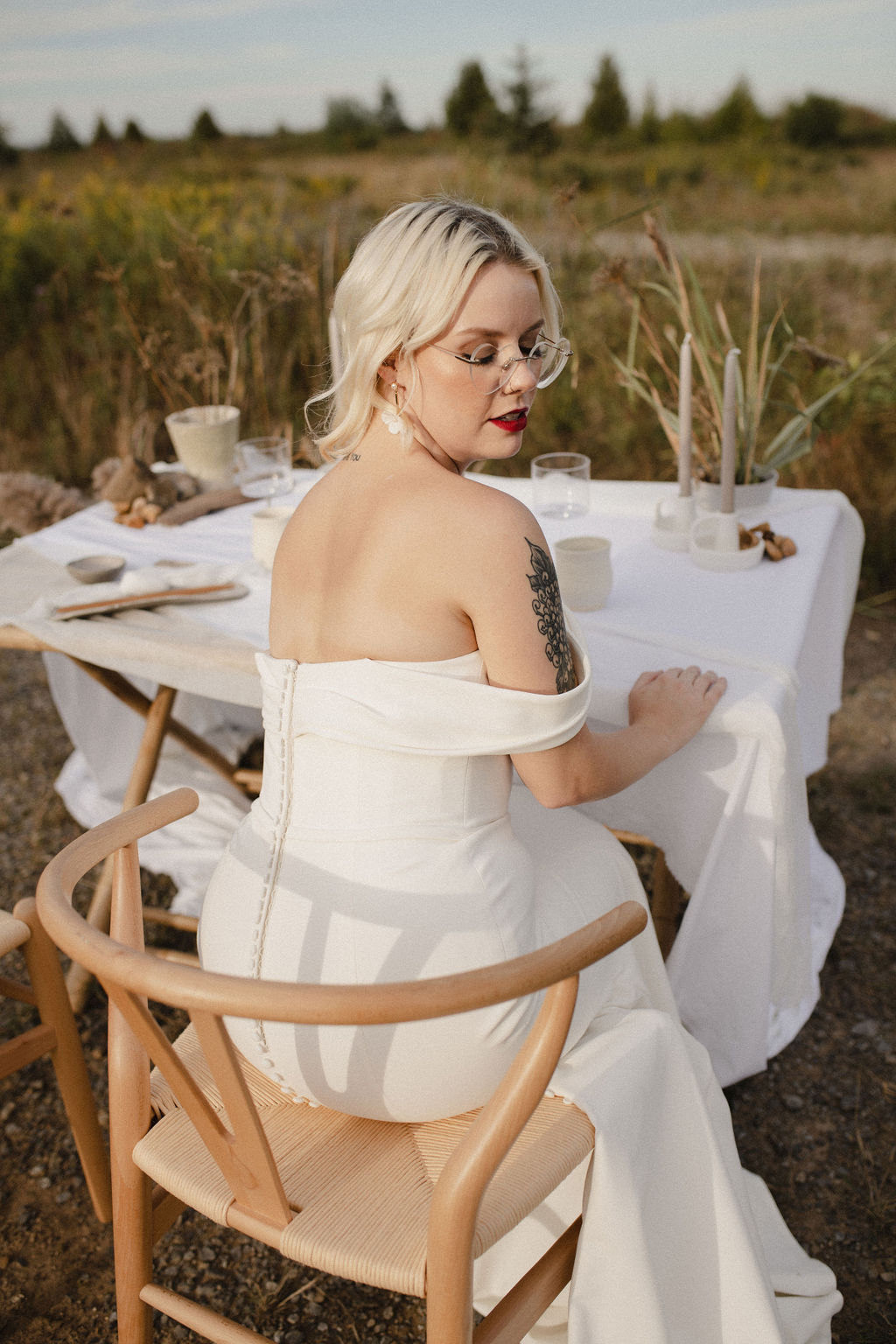 Our fave wildflowers?
We LOVE field chickweed, Canada anemone, common cattail, bird's-eye primrose, and of course wild oriental grasses. Learn more about these wildflower types on our blog!
Read Post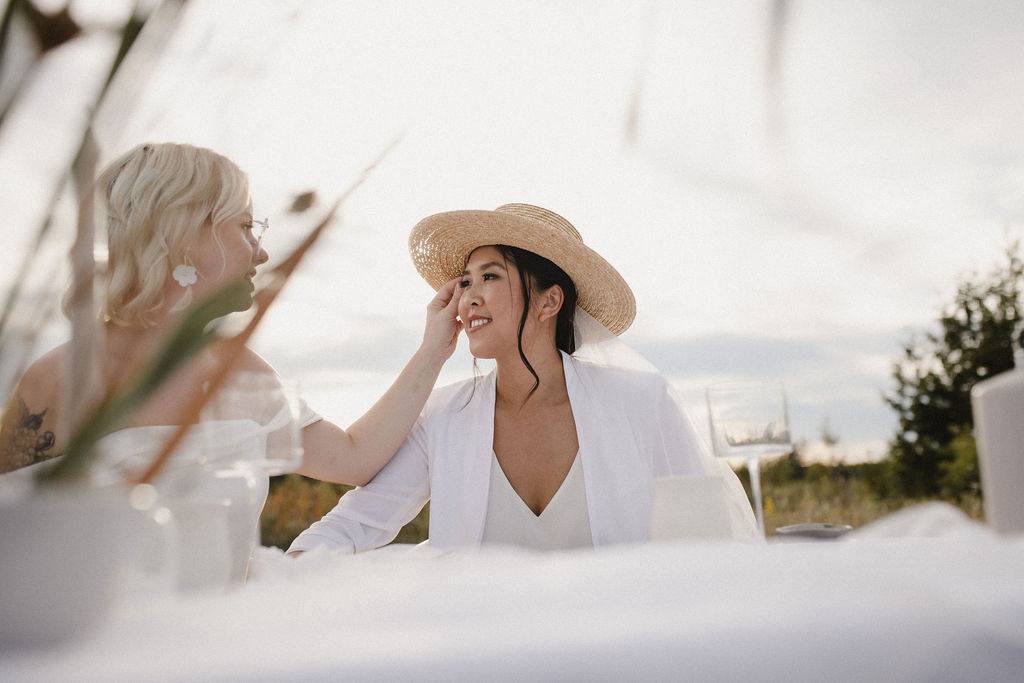 Paying it Forward
10% of each foraged floral invoice will be donated towards Ecotrust Canada who works with rural, remote and Indigenous communities toward building an economy that provides for a healthy and resilient natural environment. Their main focuses are on climate, home lands, fisheries, and energy.
Frequently Asked Questions
Will you still work with florists?
UM EASY YES!!! I love all my florists friends and they are so incredibly talented. Every wedding is different and foraged florals won't be for every couple. Our Foraged Florals service is geared towards the sustainable wild bride. We are all about collaborating and love the opportunity to work with our talented friends! We trust them to bring our vision of large floral pieces to life, so we won't be getting into the business of ordering florals and doing full set ups. We know our couples want certain florals in their wedding and we will work with florists to bring this to life! 🙂
Where are the florals foraged from?
We live in a rural small town just outside of Ottawa and enjoy foraging in areas close by to our home. We are lucky to live right by a large park that has both forest and water areas (great for a variety of different wildflowers). We are also close to the Lanark region which has a wide range of wild flowers. We find the Munster area has also been abundant with wild flowers. We also pick the flowers from our own garden(s)! 🙂
Can we still get bright/cool colours if it's foraged? Do you have that locally?
Most of the wild flowers are not super bright. They tend to be more neutral/green however some of our garden flowers are bright in colour so yes we can provide cool/bright colours. We are in the process of producing a catalogue of our seasonally grown flowers from our garden and one of wild flowers in the area to better help you understand what we can do.
How much does Foraged Florals cost?
Starting costs for foraged florals is $1000. Pricing depends on the amount of florals needed, number of florals needed, if you need vases, etc. We price each contract individually based off each client's needs.
What inspired the launch of this new service?
I have always loved LOVED flowers and honestly always thought picking flowers on the side of the road/in forests etc. could produce beautiful looks. I have picked flowers for my house whether for Christmas decor, or some dried pieces (thanks hairspray!) for decor. I came up with the idea while driving one day and looking at all the beautiful colours in the fields I was driving past. I did a ton of research into this (what flowers are available, what can be picked, what can grow back easily, what stays good in an arrangement, etc.) and knew I could produce beautiful looks for wild sustainable brides. I also knew I wanted to launch a service that could give back and I figured this was a great way to go about that!
Would you consider mixing your foraged florals with flowers from a florist?