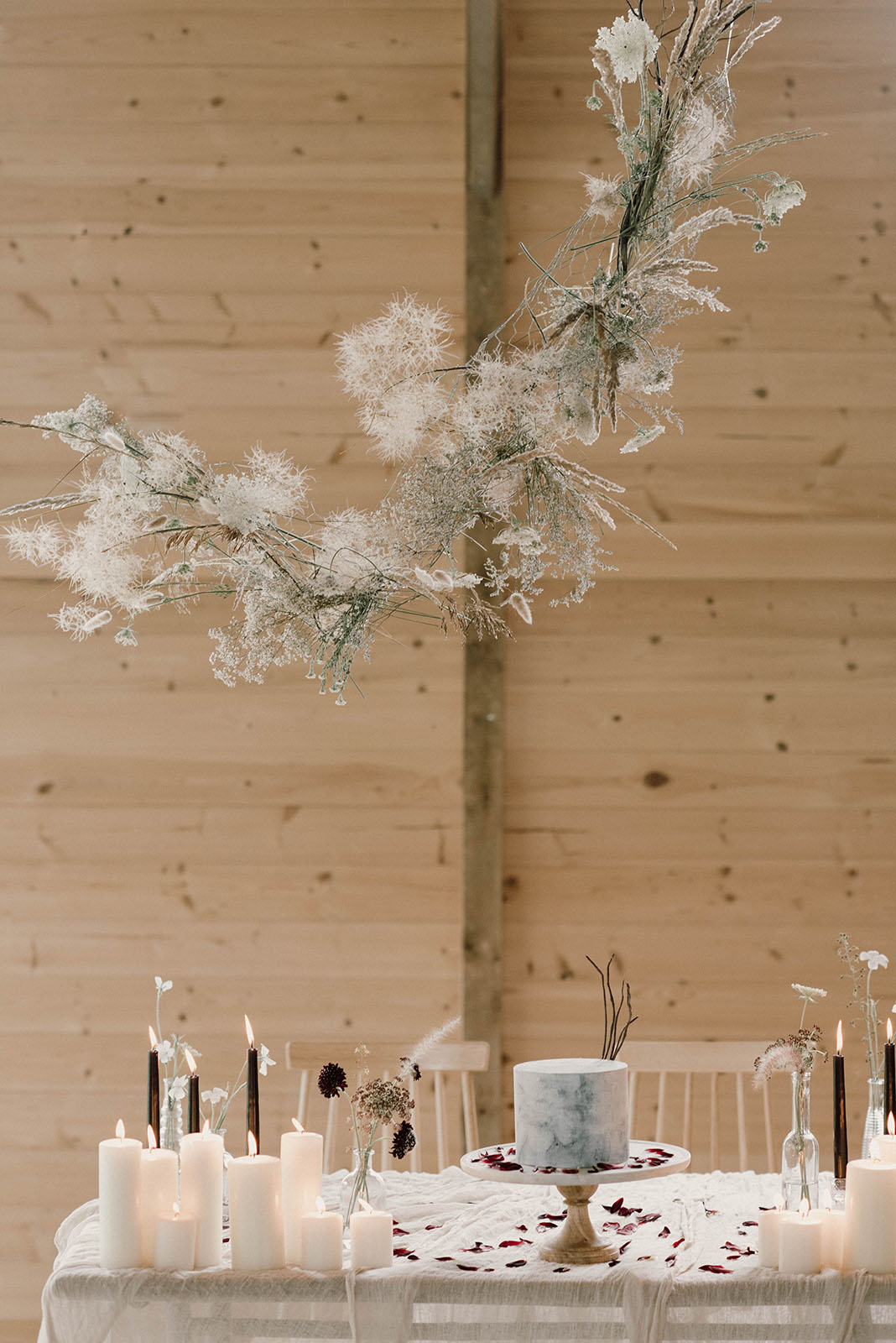 Frequently asked questions
Why should I hire you to plan my wedding?
Wedding planning is a huge undertaking and there are countless details to keep track of and plan out. It takes on average about 400 hours of planning to pull together a wedding. That is a lot of time. A beautifully romantic day with no do-overs requires a professional touch. As a professional in this industry I aspire to exceed your expectations and blow you away.
You hire experts in so many areas of your life – why not on the day that matters most?
What is your process?
This ranges from each experience we offer.
For the design process (included in full planning) the process involves an in depth meeting with the couple to get to their styles, their likes, their dislikes, etc. It then involves designing, planning, sourcing, and mock set ups. In terms of design I like to be in control of each element that can contribute to the decor and details. This includes the stationery, signage, and table numbers. This ensures everything blends and is seamlessly executed.
Our full plan process is much more inclusive and a longer process as we often start this at 18-12 months away from the wedding. The planning will be done in stages to organize the bookings and management based on what matters most to you and what typically gets booked up quickly. To ensure the full planning remains on track we organize reminders, meetings, and have a flow of how the next year (or more) will go.
For our wedding management process please see the FAQ below on wedding coordination.
Upon booking you will receive a welcome package which outlines each phase of your package. This ensures you know when to expect what conversations!
View Packages
What is your pricing?
All pricing is available on the Services page. Please note that these are starting prices only, and may not reflect the actual investment. There are so many aspects that go into pricing out each client. To list a few: budget, guest count, bridal party count, venue, logistics.
View Pricing
Do you have any rental items?
I have fallen in love with collecting unique earthy and natural pieces and tabletop flatware. These are more specialty items as I believe collaboration with vendors helps to ensure I have every piece necessary to bring a vision to life. I have some gorgy items and if you are wondering what I am happy to share photos with you.
What is the difference between you and a venue coordinator?
I always have people say things like "oh well my venue comes with a wedding planner" and this is simply just not true. While venue coordinators are absolutely wonderful people and care intensely about your wedding, they ultimately work for the venue. A wedding planner works for you. Venue coordinators also don't typically stay involved throughout the whole process as venues often have specific protocols for when they meet you for tastings, when they have their final meetings, etc.
A wedding planner is hand picked by you to relieve stress and to bring professionalism to the planning process. A venue coordinator is picked by the venue to ensure their best interests are met. Both are wonderful but a venue coordinator is simply not a wedding planner.
What range of budgets do you usually work with?
I have worked with a wide range of budgets and the majority of my full planning clients are in the $60,000+ budget area. That being said we have junior planners who can take on budgets of $20,000+!
Do you offer day of or month of coordination?
This would be our Wedding Management package. I don't like the terms "day of" or "month of" as this simply isn't the correct term for this style of package. I like to come into the picture roughly three months before your wedding and have detailed meetings to understand the plans, vendors, and timeline needs. Additionally this allows time to adjust or book anything that may be necessary or missing.
The month of is the time to pull all these details together and confirm vendors. The day of is the jump into action time of set up, and coordinating. You cannot walk into a wedding day and know everything on that day hence why day of coordination makes no sense. My goal with my wedding management package is to ensure I don't have any questions for you on the day of. I will know your wedding so well it will be as though I planned the wedding!
Wedding Management Package
Where do you plan events? Do you travel?
Sea and Silk is based in Ottawa, ON, Canada. We have worked in PEC and Almonte areas.
We love to plan events all over and love to travel! Get in touch today to see how we can help with your destination wedding.
Do you work with clients who don't live in the area?
Absolutely! I have experience planning with clients who do not live in the Ottawa area but are getting married here. Get in touch today to see how we can help you out with this!
Contact