Personal Blog July Edition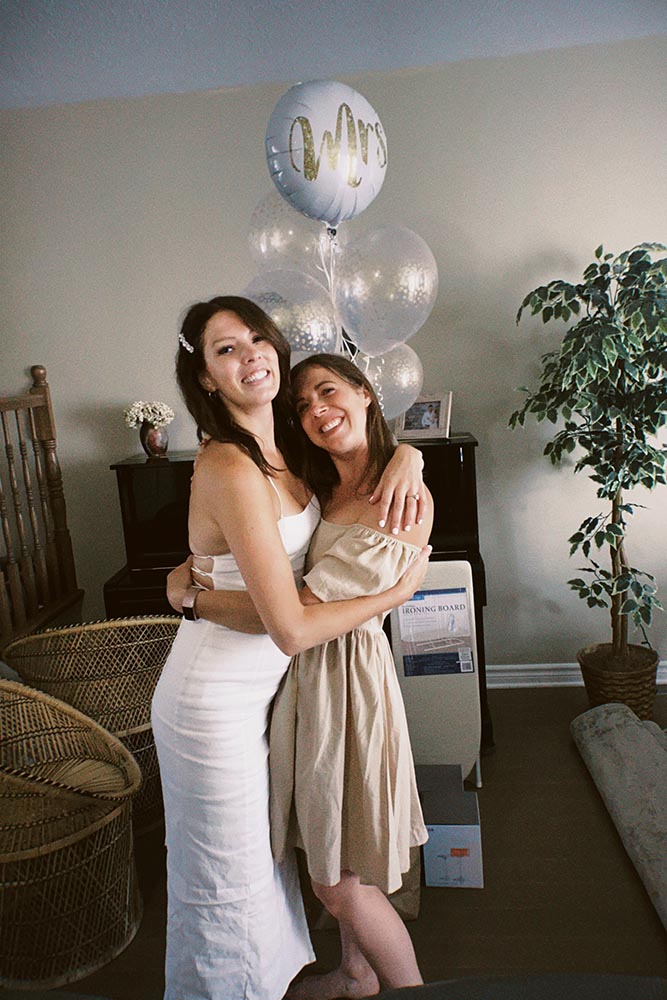 JULY FLEW BY. I don't even have the words. I feel like I blinked and it ended! I had a wildly busy month but also a wildly fun month 🙂 We had three weddings this month and one bridal shower/bachelorette combo. Not to mention I had my own bachelorette(s) – YES plural I will get to it;) – and my own bridal shower! July was jam-packed with fun, work, and weddings (aka my favs).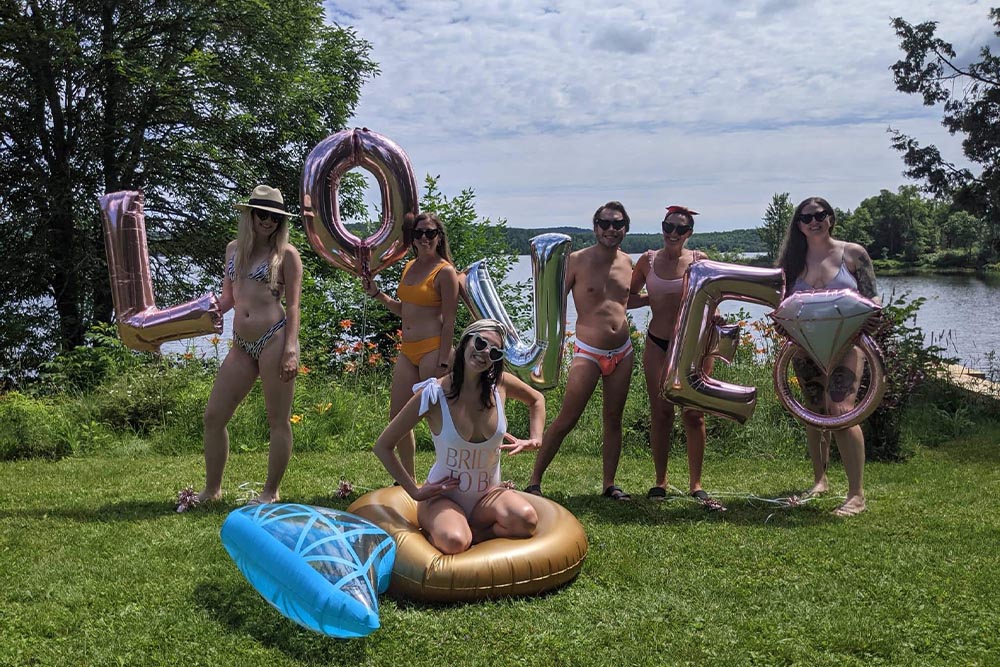 The month started off with my bachelorette party which honestly was so beyond fun I don't even have the words (lets count how many times I say this in this blog post LOL). My friends spoiled me with a cottage getaway complete with my fav meals, fav drinks, and lots of cutie games. We also got some serious time to just lounge in the sun and relax which we all know was truly all I could have ever wanted out of a bachy. The topped the weekend off with an adorable "wine tasting trip". As we were unable to go to Niagara which was the original plan they brought it to me and had wine tastings + food pairings all set up. It was a total dream. Lots of laughs, drink, and maybe too much time spent in the hot tub but I would not change a thing. I loved every second of it.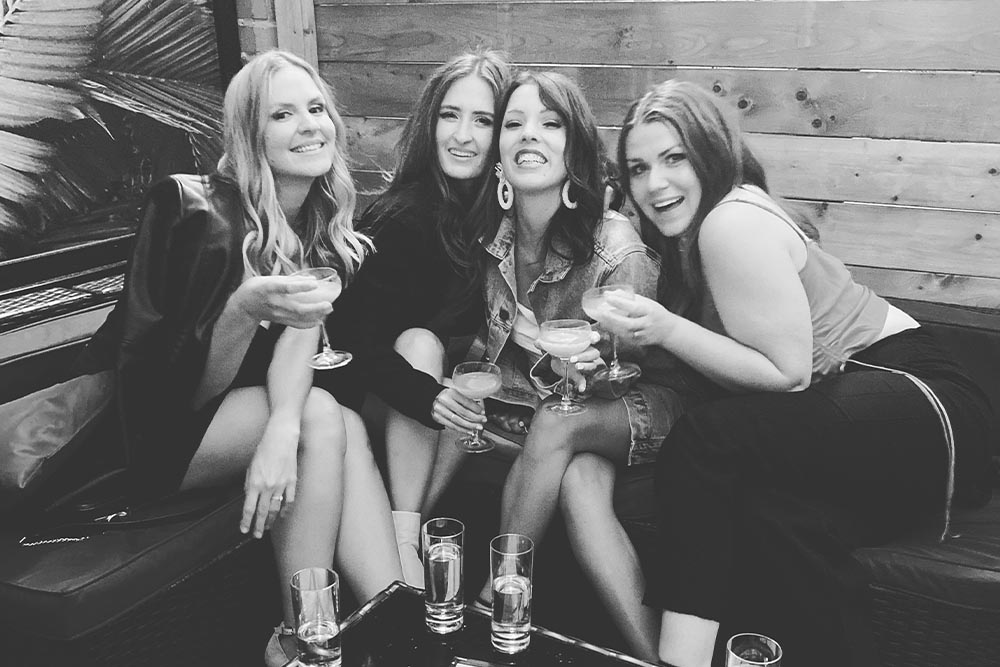 Before I could even blink my cutie friends who couldn't make it to my cottage bachelorette due to restrictions had planned a wonderful evening out downtown Ottawa which took place the week after. I was treated to a lovely night at Andaz complete with bar hopping throughout the market. We had dinner at the lovely Restaurant 18 and maybe (cough defff) took too many shots (some of them were just bought for us so what can I say!). It was too much fun for words and I am so grateful and thankful for my wonderful friends who continue to make this summer of being a bride unforgettable. <3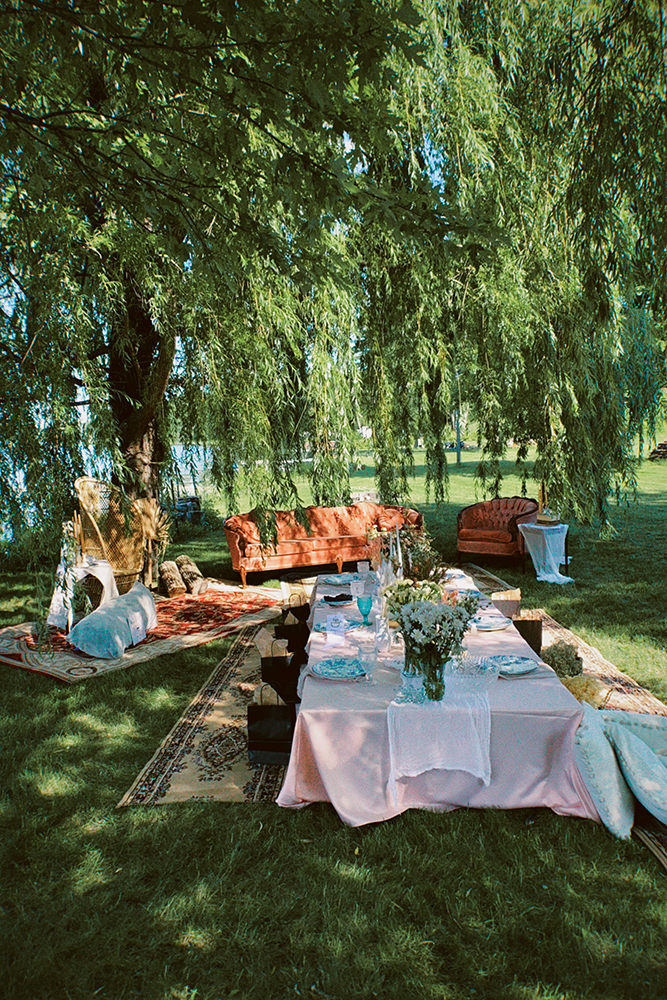 We had a gorgy bridal shower/bachelorette combo party which was just stunning and I mean stunning. It was for one of our July brides and her MOH hired us to design and plan it. We set up a gorgy Bridgerton (if you have not seen this show on Netflix GO WATCH IT NOW) themed picnic and lounge area and had a flower crown workshop for the gang. It was so fun, cute, and such a cherry on top for a kind-hearted bride! 
We also have THREE weddings!!!!!!!!!!!!!!!!!!! One of them is the day this blog comes out (so today if you're reading this……LOL). We had a gorgeous wedding for Hannah and Mik at The Knox (just in time for stage 3!!!!). It was adorable, fun, and cute. Complete with sage touches and black details this wedding was one for the books. Then we had a rush plan for a July 25th Brookstreet wedding for Catherine and Philippe. They are a military couple and found out they were getting deployed so it was a rush plan but we managed to pull it off and give them a perfect micro-wedding. 🙂 Today we have Jessica and Sandy's gorgeous backyard wedding (keep up with my stories to follow along for this one!).