Looking Back at a Year of Covid-19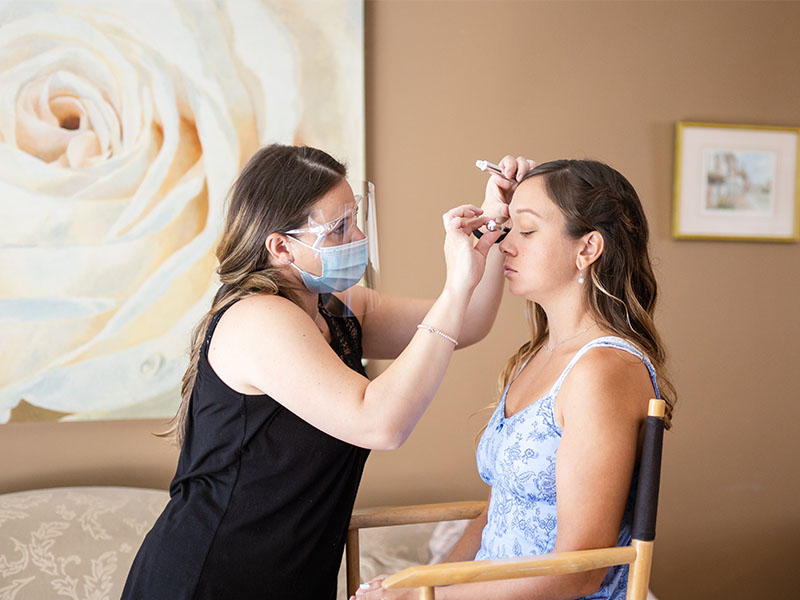 It is crazy to think it has been over a year of the covid-19 pandemic. For those of us living in Ontario that meant in and out of lockdowns, new rules, changing guidelines, more lockdowns, more changing guidelines and rules. Looking back at this last year is almost like a blur and I am still calling 2019 last year (anyone else?!).  
As a wedding vendor it was crazy to navigate and to know what to do. I truly (assuming most of you felt this way too) went into the lockdown being all like "it will be back to normal in a few weeks!!" and most of my clients were hopeful of this too. Then April rolled around and it just seemed like things were getting worse and worse and cancellations and postponements started rolling in. It was tough knowing that my busiest season yet was going to be totally postponed and it was hard hearing my couples have to sacrifice their original plans for the new style of weddings. The first few months of rescheduling was chaos and I often found myself not wanting to even check my email or do any work (I feel like this was totally normal given the state of the world). 
After a few months of being in a covid slump I decided I could do something about not having weddings and still enjoy the year doing what I love (minus one of my fav parts: client interaction and getting to know my couples). This is when I planned numerous styled shoots! It gave me the opportunity to collaborate with amazing vendors and design some beautiful ceremony spaces and tablescapes. It ended up being a wonderful year filled with lots of hard work behind the scenes. I only had three weddings last year (way less than half of my original bookings) however those three weddings have been some of my favourites. It was a chance for my brides and grooms to focus on the details and personalize their days. I actually didn't mind planning the weddings in such a short amount of time either. It was almost like I had been in wedding planning withdrawal and jumped in head first ready to plan and organize and design 24/7! 
2020 taught me a number of things not only about myself but also about my business and my passion for it. I've learned that there are absolutely no doubts that I love what I do. I know this because I have persevered throughout a pandemic and my business is doing better than ever. I learned that it is super important to take breaks and focus on yourself and your mental health (aka I don't have to be working 24/7 or available 24/7). All you can do in life is be kind and do your very best. Remember: at the end of the day we are all humans. Xx.